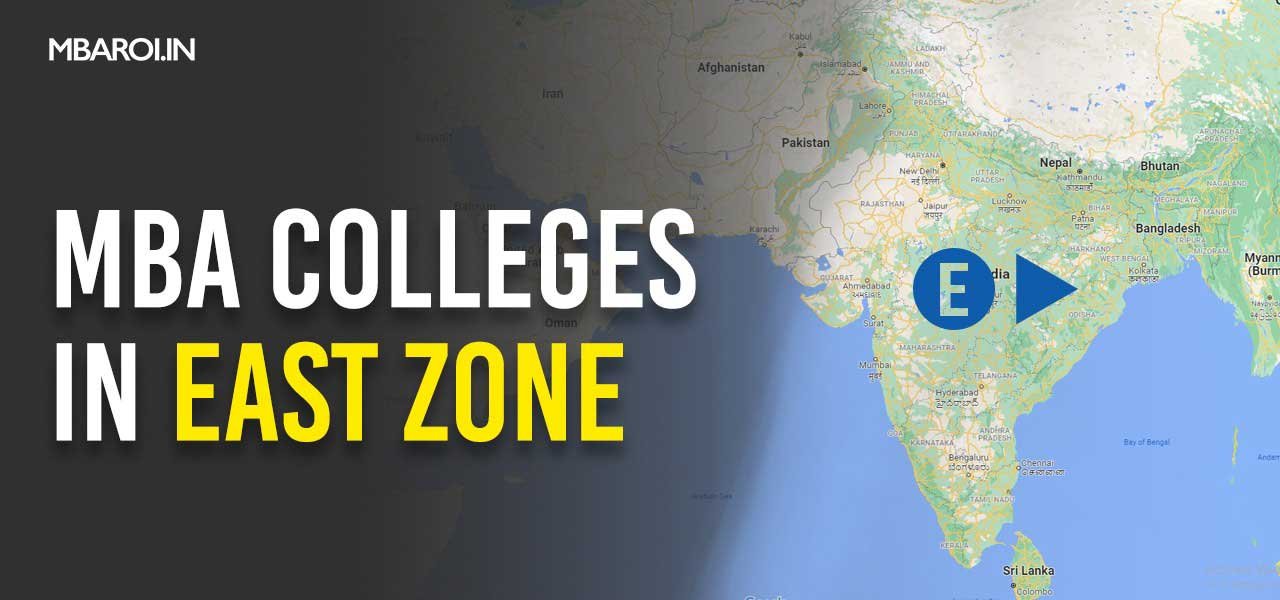 East Zone of India boasts of some great academic institutes of global repute e.g. IIM Calcutta and Xavier Labour Relations Institute etc. This is a land of Nobel Prize-winners that offers quality education along with campus placements from top tech companies. Eastern India encompasses eight North-Eastern states viz. Arunachal Pradesh, Assam, Manipur, Meghalaya, Mizoram, Nagaland, Sikkim, and Tripura; along with West Bengal, Bihar, Jharkhand, and Orissa.
The first full-time MBA was launched from eastern India, by IISWBM (Indian Institute of Social Welfare and Business Management), in 1954. Also, XLRI Jamshedpur started offering short-term programs during 1949 which actually picked speed much later.
The Master of Business Administration is a popular degree and many management institutes, in the East Zone offer valuable management courses that are recognized across the country. With qualifying marks from the management aptitude tests like CAT/MAT/XAT/GMAT, the candidates can enter the selection process for admission in the various MBA institutes and colleges. Eastern India, is abundant in the supply of medicinal plants and organic farm produce. The Business management courses, offering them marketing and logistical strategy of these supply chains and tourism can be of great benefit to the MBA aspirants who would seek employment around this region.
When discussing the B-schools in East India, most people are aware of only the popularity of IIM Kolkata and a few other government colleges. Here is a list of a few other MBA colleges in the region.
MBA Colleges In East Zone
Department of Business Administration, Assam University,Silchar
Indian Institute of Management, Ranchi
Indian School of Mines, Dhanbad
North Eastern Regional Institute of Science and Technology, Nirjuli
Rajiv Gandhi Indian Institute of Management, Shillong
Birla Institute of Technology, Ranchi
Department of Business Administration, Tezpur University, Tezpur
Institute of Science and Management, Ranchi
Xavier Institute of Social Service, Ranchi
XLRI, Raipur
XLRI, Jamshedpur
XLRI,Bhubaneshwar
IISWBM,Kolkata
National Institute of Durgapur,Durgapur
Indian Institute of Management, Kolkata
Indian Institute of Social Welfare and Business Management, Kolkata
National Institute of Technology, Rourkela
National Institute of Technology, Durgapur
Vinod Gupta School of Management, Indian Institute of Technology, Kharagpur
Army Institute of Management, Kolkata
Centre for Management Studies, JIS College of Engineering, Kalyani
Centre For Management Studies, Orissa Engineering College, Bhubaneswar
Heritage Business School, Kolkata
ICFAI University, Tripura
Institute of Management Study, Kolkata
Institute of Professional Studies & Research, Cuttack
Integral Institute Of Advanced Management (IIAM)
KIIT School of Management, Bhubaneswar
NSHM Knowledge Campus, Kolkata
Xavier Institute of Management , Bhubaneswar
International Management Institute, Bhubaneswar
Jagannath Institute of Technology & Management, Centurion University , Paralakhemundi
School of Management, Centurion University of Technology and Management, Odisha
Conclusion
When the aspirants consider East Zone for their MBA education, they should reach a verdict after considering a few fair factors. Ranks, indeed form an integral part of judging between the good, better, and the best of the MBA colleges, but every candidate is different and may have different priorities. The above list of MBA colleges has been deduced after pondering into some important aspects of MBA courses which truly, helps the candidates infer upon a suitable and valuable MBA Institute/course.
The above-listed MBA colleges in the Eastern part of India, are the popular choices and deliver the best in terms of Academics, College perception, Alumni reviews, Placements. These are a few good marketable business colleges for MBA in East India.
Apart from the above factors, explore a little about your goals, graduation level work, takeaways from the program, MBA ROI, and skills you are seeking. An MBA chosen, based on your personality helps you go a long way in establishing a strong base for a successful management career. Hence refer to the list above for a favorable decision.