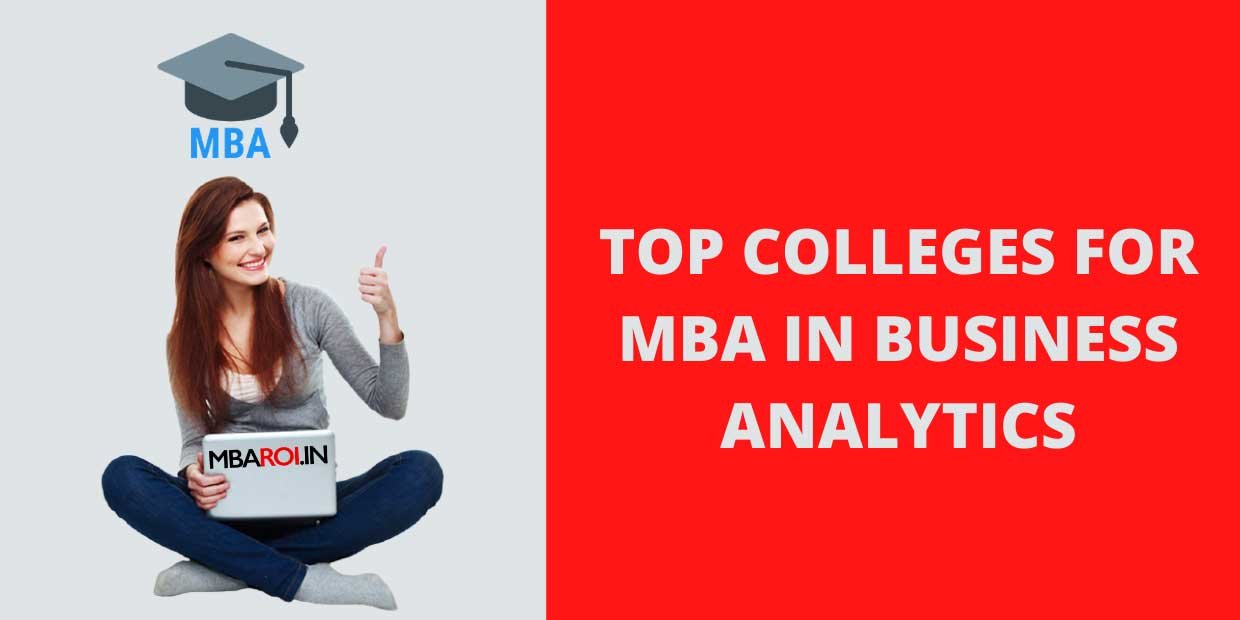 MBA in Business Analytics
Business Analytics allows managers to collect, store and evaluate business data to boost their decision making prowess. In India and abroad, many of the businesses are still unskilled and do not know how to capitalize the benefits of Business Analytics. Since Business Analytics enhances a company's abilities, there is some level of expertise required in analyzing data, and therefore there is a great demand for Business Analytics specialists in the market today. This is a career in high demand with a high salary benefits.
The roles in BA are growing much faster than the projected growth of this employment. This unprecedented growth is due to the fact that it is applicable to all the industries. Hence is the demand for qualified professionals who know how to work with data sets is growing continuously.
However, before freezing upon your choice of B-Schools For Business Analytics, it is important to assess the curriculum. Rankings are used to weigh business schools across various categories, so that candidates can zero down upon a suitable Mba College For Business Analytics as per their goals. IIRF (Indian Institutional Ranking Framework) select the Top MBA Colleges in India to organize them downhill. Refer to IIRF and give an edge to your Business Analytics skills through top business intelligence certifications.
IIRF has scored all Business Schools For Business Analytics in India on 7 performance indicators (Placement Performance, Teaching Learning and Resources, Research, Industry Income and Integration, Placement Strategies with Support, and External Perception trusted nationwide by students, teachers, industry experts, and alumnus ) to find the best Colleges. Find out the distinctiveness of each of this top selection and see if it suits you right.
Here is the list of Top performing MBA Colleges for Business Analytics programs in India.
Ever since the last decade big data, cloud computing, and business analytics have become an important part for almost all companies. The road forward shows that data analytics science is future, and is here to stay. The term has tossed around in every field.
Factors chosen to rank above Top MBA Colleges for Business Analytics in India list :-
The listed Top MBA Colleges in India have, over the time carved a niche to reach these spots among the top B-Schools For Business Analytics in India 2021. They bear an excellent reputation as they offer high-quality education. These annual rankings have been arrived at by meticulously going through various parameters the institutes and their offerings. It is a complex process based on research, simplified into a precise list of best Business Schools For Business Analytic for you. Make a perfect decision that will suit you the best through this authentic rating system, and use it to get to a right outcome.
From the above top Business analytics schools choose your certification wisely. Take your time and think about your skills sets, interests and experiences. Give it a direction by linking it your prospective careers and employment goals. Choose your course based on your interest, availability of time, location, budget to accelerate your career. For the prospects, to build up the right skillset is imperative. They need right resources. The list of Mba College For Business Analytics above is an endeavor to bring to you the best analytics programs. IIRF rankings are a step towards this direction.
Remember that your course material should cover all necessary aspects. This is an investment and invest wisely to extract complete benefits for future. Good Luck!
Here is the List of:-