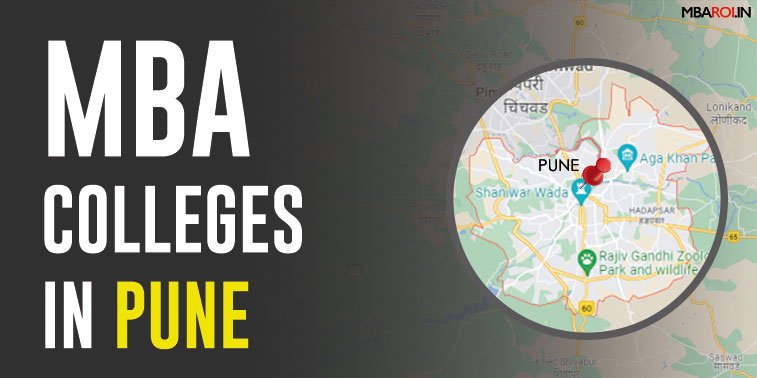 MBA admissions in Pune are based on some popular MBA entrance exams like MAT, CAT, ATMA, GMAT, XAT, NMAT, SNAP and State CET. Candidates are given admission based on the scores of these entrance exams but a few universities have their own entrance exams. The admission process is completed after the candidate cracks the WAT-GD-PI tests (Written Ability Test, Group Discussion, Personal Interview) in the second phase and secures a seat.
Most MBA colleges in Pune give Fees Scholarships to encourage the talent and promote the value of past academic records. They have varying fee structures that may range from low to high depending on many factors.
Featured Colleges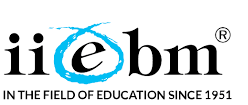 Courses: PGDMFees: 7.95 LLoc:-Pune Exams: CAT/XAT/MAT/CMAT/
ATMA/GMAT

Courses: MBA, PGDMFees: 4.95 LLoc:-Pune Exams:CMAT/ MAT/ MHCET / ATMA & AMMI
MBA Colleges In Pune
Some popular MBA institutes in Pune are Symbiosis, International School of Business & Media, Flame University, National Institute Academy etc. It is the education hub of the west and is the second largest city in Maharashtra, after Mumbai. It is home to Symbiosis International University and there are hundreds of other colleges and universities offering higher education.
Here is a list of 'MBA colleges in Pune' that offer a good learning experience and enormous industry experience for an upright career prospect. It is often called as the Oxford of the East, because there are many educational institutions here.
List of Top MBA Colleges In Pune
Why Pune is Good For MBA
Pune gained a reputation as a hub of training, education and management. The students, who switch to Pune for education, have better options for cheaper rents and healthier cost of living, as compared to the rest of the important cities of India. Pune is a safer place to live too. It is a progressive city of Maharashtra that has a blend of uptown locales and academic facilities. Many business colleges of Pune are among the BEST MBA facilities of India. It is one of the top IT locations in the country that has recorded a good growth in last 20 years. It has a very high student density due to well-equipped management institutes.
Pune University is one of the renowned Universities of India. Many good colleges are affiliated to Pune University. Pune houses many prestigious business schools that provide quality education and the education is imparted by highly qualified teaching staff. This is an important center in India for management education. Many Management Institutes give international quality education and are known for their recognized degrees and courses like BA in business management and PGDBM diplomas.
A Few More Things About Pune
India is the fastest growing economy and it needs to empower its manpower with competencies to take complex decisions, explore business operations and assess competitive forces. Indian B-schools deal with such expectations and formulate their programs to work around these parameters. Pune is one of India's leading cities that started to prosper after the 1960s and flourished to what it is today.
Unwavering businesses like the Tata's and Bajaj's have their manufacturing divisions in Pune. As the privatization took off, automobile manufacturers from across the world came to Pune. Privatization also boosted the education sector here. When the economy of Pune unfolded, the need for professional and managerial staff also increased. This called for more MBA and other training institutes. Employment opportunities increased, and many students from surrounding parts of the country preferred to come to Pune city.
Favorable weather and good proximity to Pune (by rail, road and air) further attracts students to take up higher studies from the city. In the meanwhile, many foreign companies have established their operational base in Pune. There is huge demand for consultants, especially in finance. Pune is a great choice for MBA aspirants. MBA colleges in Pune have multifarious specializations to offer e.g. retail, financial services, health, banking, manufacturing, consulting and ITES etc. There are good placement opportunities for students in Pune as the average pay-scale, for entry-level starts at 3-4 LPA and may go up to 12-17 LPA in some colleges.
Pune is a metropolitan economy with 6th highest per capita income in India. Pune city's major economic activities are invested into education, Information Technology and manufacturing sectors. Kirloskar brothers, Bajaj Auto, Mahindra and Mahindra, Tata Motors, Kinetic Motors are situated in Pune. Pune has Serum Institute of India; Serum is the 5th largest vaccine producer in the world.
Conclusion
A right source and institution is helpful in long run, to achieve success in career and life. Many factors need to be considered in finding the best MBA institute in Pune. Consider a few things before you settle down for a B-School.
The objective behind the qualification
Course Duration
Placement cell and campus interviews
Rank of the college
Record Years of the college and its reputation
Faculty members and their experiences
Infrastructure
Make a well-informed choice for a bright career and be confident of the institute that you are joining. Choose a B-school with a constructive appraisal, good ranking and school establishment period; this will give you a great platform to pursue your future dreams.