CMAT Preparation
CMAT - The Complete Guide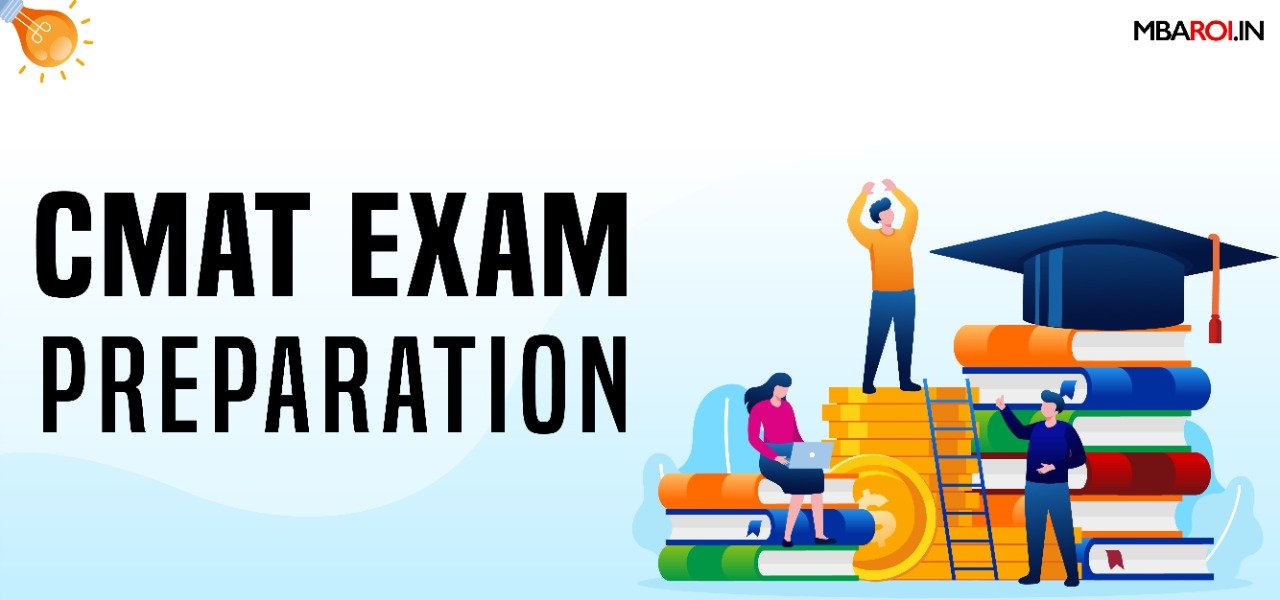 When to Begin CMAT Preparation?
The most suitable answer to this question is just now. Time is the most important feature of the CMAT exam preparation. Most candidates wait for the perfect or right time but there are no such things that exist in a competitive environment. If you're aiming to take admitted to top MBA colleges in India then you have to start your preparation in advance. Candidates are also required to do a careful analysis of themselves and find out the things such as their strong points, weakness, scoring areas, and time they can dedicate to the studies.
If you want to prepare for CMAT 2023, then identify present time as your opportunity and then understand the need to have a clear vision and clarity as to how you are going to achieve that particular objective. In order to crack that objective you need to define your milestones to achieve.
CMAT 2023 is just a few months away from now and any time soon NTA will release the notification about CMAT exam dates. So for all the aspirants, this is the right time to identify the opportunities and prepare can study plan. Before cracking any exam or achieving any milestone one needs to have a clear vision and a roadmap to achieve the desired result. Also, it helps in an analysis of your efforts and strategy. If one's efforts are not aligned with their strategy they are never able to achieve their goals.
You can start your CMAT Preparation from the following three categories:
Students who are in pre final year of their graduation
Students who are in their final year of graduation
Students who have finished their graduation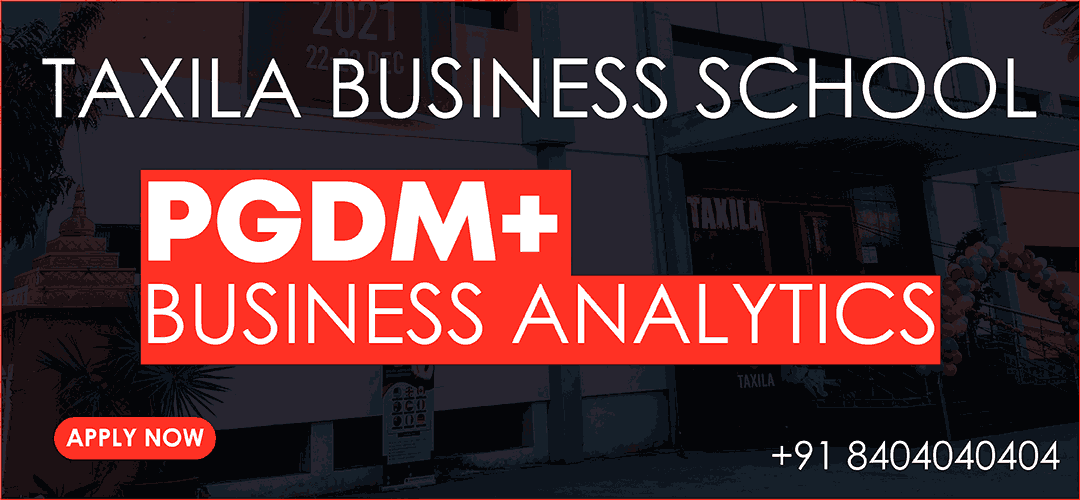 Important Point
Most aspirants prepare for the written exam and negate the other aspect of the selection process - Group Discussion and Personal Interviews. Remember GD and PI is also a vital part of the selection process and have significant weightage in the final CMAT cutoff. Preparining for GD and PI will help increase their chances of getting admission to top MBA Colleges accepting CMAT scores.
Aspirants who rely upon self-study need to get the right books and study material for the preparation. Candidates can solve the CMAT previous year's papers and the mock test series for better preparations. Solving more and more papers helps them in time management and gives exposure to more questions.
Students who are in pre final year of their graduation:
The right time to start preparation for next year's CMAT exam is in pre-final year of graduation. They will get enough time for preparation. Since they will be preparing for more than 1 year, they will be able to crack CMAT by giving 14-20 hours every week. The only thing that needs to be required is to stay motivated and continuously prepare for the entire period of the program.
Students who are in Final year of their graduation:
Since they are applicable to take CMAT this year itself, they need to start the preparation for CMAT as early as possible. They can surely secure good marks if they manage properly. It would be recommendable for those in this group to give 20-35 hours per week towards preparation .
Students who have finished their graduation:
Students who have finished their graduation and working somewhere, They need to choose whether they would like to give CMAT this year or next year in next session. In case one opt CMAT this year itself then they need to start the preparation for CMAT immediately. It would recommendable to devote around 35-40 hours per week towards its preparation.
If you are not so good with a particular section; then you need to start focus on particular subject as soon as possible. For example, if you are a commerce student who is not very good with math's, then you need to start your CMAT preparation early. Also, when you start – your main focus should be on improving your mathematical Ability because that is your weakest section. Mathematical Ability takes a long time to improve and the easiest way to improve is to practice more and more books. Regular preparation matters a lot more than the total amount of time invested.
How to Prepare for CMAT 2023?
Test for CMAT is conducted by the National Testing Agency (NTA) for taking admission in MBA/PGDM courses in B-schools all over India. The difficulty level of the test is usually moderate difficult. The questions may be of any level, but what makes the difference is how well is your speed and presence of mind to solve them with 100 percent accuracy.
For this you need to know the CMAT syllabus and pattern thoroughly. Choosing right question, reading them thoroughly and solving them accurately, are the key requirements you need to work upon during your course.
CMAT aspirants have two options for CMAT Preparation:
CMAT preparation through coaching:
Students who opt for coaching institute for CMAT preparation, will be taken care by the lecturers, teachers and coaches. CMAT study material and mock test series will be provided by teachers while guiding them through tricky topics and questions. However, students need to attend classes 6-8 hours daily.
CMAT Preparation through Self-Study:
Students, who cannot attend daily classes, should opt for self study by following given points:
ACQUIRE online study material provided by various institutes.
CONNECT online study groups on whatsapp, Facebook, YouTube, Telegram, etc.
DOWNLOAD applications which make you prepare for exam.
PURCHASE best books for CMAT preparation
DESIGN a month-wise study schemes.
A proper CMAT Study plan should comprise of 4 main things:
Passionate Reading
Conceptual Clarity
Logical Reasoning
Mock Test
Intense Reading:Books are the best friend of man. This saying is very much useful here. There is no better way to improve your reading than to read books. Not only books, newspaper, journals, articles, biographies all are solution to good verbal ability. The problem here is that most of us do not focus on reading . So they mainly check how well is student's reading capability.
Theoretical Clarity:Quantitative Aptitude is the most varied area in the paper and there are a lot of basic concepts involved. Lot of practice is required to clear the basic mathematical concepts. One must be thorough with them. If the concept is strong getting full marks become quite easy for the aspirants.
Logical Reasoning: It is only on the exam day every aspirant understands the difference between what he/she prepared for this section and what came in exam. A proper study schedule for this section must be prepared for getting the basics tools and also solving as many diverse problems as possible.
Mock Test: This is the most vital area of your CMAT preparation. Practicing lot of mock test i along with analyzing is required to crack the exam. Analyzing the mocks is more important than giving a mock.
Here are Some Last minute Preparation Tips for CMAT exam
CMAT 2023 is close and this is the time to boost your brains, not feel anxious and be guarded. Go through these last moment tips to prepare and perform well for the CMAT 2023 entrance exam. Ace the exam with the stated strategies to lessen the exam day burden and calmly focus on bringing out the best of your abilities.
1. Time Management.
Every topic is important and requires equal effort in all the sections. Prepare a schedule and strategy based on what your strengths and weakness areas are, and then divide the time between the topics. Devote a little more time to those that need more concentration and those that just need a quick look. Also, the schedule should have the maximum time that can be allotted to one section.
Assign not more than 2.5 minutes per question. The questions that take more time should be left aside and attempted later.
2. Take More Mock Tests
Towards the last days, try to take at least one mock test twice in a week. This will make you feel more confident and increase the chances of getting a best score based on your best capabilities. One gets to understand what strategy to follow and figure out the sequence in which you can choose the sections to attempt. Strategize time to attempt your strongest sections first.
Mock tests help gauge the level of preparation. Towards the last week, try to dedicate two hours studying for each section or try to attempt one CMAT mock test daily by setting time boundation. Taking more and more tests will also help exploring different types of questions.
3. Work on Speed and Accuracy
Go through as many mock tests, sample papers, and previous Question Papers. Try to improve upon those topics for which you consume more time or tend to make more mistakes.
4. Revision
Revision is most important during the last days of the exam. Picking new topics to learn at this time may be damaging to the whole preparation. Stick to your strengths and build confidence around the topics that you have already learned. Take time to brush up tables, formulas, grammar, and other notes.
5. Make Flashcards
This is the time to touch all the topics that you have learned this far. While refreshing, prepare flash cards for a quick revisal at the last moment.These can be carried on the exam day for a swift refresher.
6. Strategy for section wise preparation
General Awareness

Preparation for this section is difficult because the coverage is very vast andit requires long term efforts. Quickly go through history topics, brush up on current affairs from Competition Success Review(and similar resources). Devote lesser time at this point of time to revise through this section as the subjects in this section are cosmic as well as vague.

Quantitative Techniques & Data Interpretation

To do well in this section, the candidates must try to ace fast calculation abilities. The questions are based on direct concepts, and are easier than other sections. Focus and give more time to revise Geometry, Simple Interest, Compound interest, Work, Algebra, and Probability. Practice at least 1 question from each type of Data Interpretation question.

Logical Reasoning

Start exploring the approach to answer while at the time of reading the questions. Read properly to understand the question minutely. Practice more from the important topics like Critical Reasoning, Data Arrangement, Series and sequences, Coding and Decoding, Blood Relations, Input/output analysis, Direction Sense.

Language Comprehension

The options offered under this section may seem to be confusing , therefore rehearse more for questions like Sentence Correction, Antonyms, Reading Comprehension, and Analogies, Sentence Completion, Fill in the blanks, Synonyms & Para Jumbles.

Note: Remember to keep the admit card and identity proof ready.

Above all, have confidence and do not get stressed. Do not panic over inexperienced questions and long comprehensions. Try to solve easier sections and questions first for better time management and perform to your complete abilities with above ideas in mind.
Process of CMAT Preparation is just 4 steps away:
Complete syllabus preparation
Practicing sample papers and Mock test
Revision of topics
Last day preparation
Step 1: Completing the CMAT syllabus
This includes topic wise coverage and preparing sample questions:
Read thoroughly the revised CMAT exam design.
Go through the CMAT syllabus.
Take out your strong points and weak points in above all four sections.
Obtain the best books and study material for preparation 2023.
Focus on your weak areas and monitor the performance regularly.
Plan out the difficult topics first.
Try to memorize static topics. Follow news and read newspaper, it will take care of current affairs section.
While you are revising difficult topics, make notes of important points. You can go through it one day prior to CMAT exam to refresh your memory.
If you have doubt on any topic , try to connect to your mentors or study group to get it cleared. Practice it at least two times to make sure you have understood it.
Target the questions first whom you are able to solve with speed and accuracy to reduce the possibility of negative marking. Make a note of the types of questions you are able to solve in CMAT mock tests with speed and accuracy.
Step 2:Practicing sample paper and Mock test
Solving previous year CMAT question papers will give you an idea of the types of questions asked in the previous exam with individual weightage.
To identify gaps in your exam preparation, Solve sample paper and mock test series. You should be able to point out, which topics are your strength and weakness.
Speed and accuracy can be improve by giving mock test. You will also came to know tricks and shortcuts of solving questions with speed and accuracy.
Solving mock tests will expose you to a variety of questions – so that you are well prepared for all types of questions in the actual exam.
Practicing online mock tests, will prepare you for the actual CMAT exam. When you get experience of online exam, there will be no first time uneasiness in the actual exam.
Step 3: Revision
No exam preparation is complete without revision.
Revision of formulas , Revision of short cuts is to be done in daily basis started from some days before the examination.
Revision is done to improve memorization, speed and accuracy in solving the questions.
Revision will help you to identify gaps in your exam preparation to work upon.
You will be able to identify, which topics are your strength and which ones are your weakness.
If you have doubt on any topic or concept, reach out to your mentors or study group to get it cleared. Practice it at least twice to ensure you have understood it.
Give more time to difficult topics but at the same time keep revising topics which are well prepared by you.
Step 4: Last day revision
Revise the main formulae and theorem in the morning. Do not practice any question.
Read instructions thoroughly before starting to solve the questions.
Start with the section you find easy and are confident of solving fast. If you can't solve a question within less than a minute, move on to the next question. Come back later to solve the question.
Choose only those question to answer which you can solve with 100% accuracy. Don't risk negative marking.
Last 10 minute should be given to revision of your answers in the end. GK section should be done within 40 minutes and rest of the time should be given to rest of the three sections.
Here are 10 Tips and strategies for CMAT Preparation:
Aim High
Aiming at the top MBA College will drive you to put best efforts while you prepare for their entrance tests. Set bigger goals and work hard to achieve them. Targeting the top school will inspire you to work towards a high CMAT score and plan in view of that.
Identify Your Strong And Weak Areas
Analyze your performance and identify weak and strong areas. Focus on your weak areas and work on perfecting them. This would require more practice in these subject areas. On the other hand understanding your strong areas will help you design a better strategy for exam. Plan the next move based on this performance and dedicate more time in preparing for the weak areas. Work on increasing speed and accuracy of answers. Conscious efforts have to be made to track your speed and accuracy.
Understand The Exam Pattern
Having spent time on learning and brushing up the syllabus topics, plan and spend a fair amount of time solving the mock tests and online materials. Practice as much as possible to get closer to a high CMAT score. It is advisable to solve at least 1 mock each day. Since time is also one crucial factor, attempting previous years' papers will help determine your capabilities. Based on the results you can gauge the aspects of the exam that you need to improve.
Revise formulas and key points thoroughly for acing Quant and DI section.
Develop a reading habit. Read online articles, newspapers, books and remember important events from last few months for excellent scores in current affairs section.
Take into account the 3 hours and 30 minutes(30 minutes for Innovation and Entrepreneurship) allotted to you for attempting the exams. Calculate and draw the time you need to solve one question. Accordingly allocate time to every single question during the exam and do not spend more time on a particular question. Attempt rest of the questions and find time in the last to spare on the difficult / unresolved questions.
Strategize A Timetable
Design a schedule to cover the complete syllabus, whereas this can be quite challenging for many, because sticking to the assigned task can be quite a struggle. Make a tailored schedule in a way that no aspect of syllabus is left out, to avoid haste and stress during the last days.
Solve Mock tests and sample papers to get familiarized with the questions. The official mock papers are available on NTA website. You can also find many applications on internet that offer free mock tests.
Toppers Advice
Toppers' interviews are published on various websites, newspapers and articles to give you an insight of what could be the right direction to put all your efforts to. Keep a track of their personal experiences to follow or tailor your study plan accordingly. To know what it takes to crack the exam, let us have a look at the testimonials from the toppers of CMAT. Topper, Narayan Sharma states that focusing on accuracy and cross checking the answers after finishing exams is the key to score maximal, while there is no shortage of time. Krutharth Patel, another topper, has a regular reading habit helping him peak the General Awareness section. He also recommends Norman Lewis for an improved vocabulary.
Coaching Institute
According to a few previous examinees, it is not necessary to take coaching from an institute for preparation. Self-study, if planned in advance with a strict schedule is sufficient to excel in CMAT. Opting to go to a coaching institute is a wise decision too. They can get you ready for competitive examinations timely and tactfully. But before you choose your coaching institute, consider its previous track records, faculty, time slots and curriculum, to utilize your time and money in the best manner possible.
Thorough Revision
Start revising the subjects covered, a few days before the exam. Give more time to the topics that you have not nailed well. Touching new topics when exams are absolutely near may be deterring to rest of the preparation. Making short notes for the topics covered will assist in quick and strong revision of concepts and tricks just before the exam.
Choose Your Books Wisely
Avoid piling up and referring to too many books while you prepare. Although many books claim about the best preparation materials, but this may lead you to a jumble of doubts. To crack competitive exams the best books must be referred to achieve competitive scores. A set of right study material can be found online and offline. If you have decided to rely upon self-study for preparation, recommended books are stated below.
Reference Manual for CMAT by SK Sinha, S Satyanarayan and JS Rana
Wren & Martin English Grammar
Word Power Made Easy by Norman Lewis
30 Days to a More Powerful Vocabulary by Norman Lewis
The Students' Companion by Wilfred D Best
How to Prepare for Quantitative Aptitude for CAT by Arun Sharma
Quantitative Aptitude – RS Agarwal
Quantitative Aptitude for Competitive Examinations- Abhijit Guha
How to Prepare for Logical Reasoning for the CAT by Arun sharma
Logical Reasoning and Data Interpretation for the CAT - Nishit K Sinha
The Hindu
Economic Times
Wall Street Journal
The Financial Times
Other study materials include previous years' CMAT question papers and sample papers. This can give you a fair idea about the structure, variety and type of questions asked.
Online Study Groups
Join an online study group. Interacting with other members from the far flunged places with different ideas and concepts in mind helps you open up your mind. For the concepts and questions that you find difficult to understand can be shared and guidance can be sought from these groups. You can interact with members, mentors and students of the group for your problems.
Take Study Breaks
Taking study breaks is important, so do not forget to assign ample study breaks in your time table. Long hours of studies can exhaust you leading to feeling drained out. Taking breaks will keep you rejuvenated for more effective learning time.
What important topics to cover for a well-defined CMAT preparation?
Following data represents section wise topics that candidates must study while preparing for CMAT exam. Each four section carry equal weightage with negative marking for every wrong attempt. Every right answer will be awarded with 4 marks and wrong answer will deduct 1 mark. However the weightage of topics are different in each section. CMAT syllabus is prescribed by NTA(National testing agency) which include 4 sections-Language comprehension, Quantitative Techniques, Data interpretation, logical reasoning and general awareness. CMAT will cover 100 MCQs based on given syllabus.
Important topics for CMAT Preparation are:
Language Comprehension: Reading comprehension ,Grammar ,English usage errors jumbled paragraphs
Quantitative techniques and Data interpretation: Geometry, Graph, Linear equation, Speed time distance ,Algebra , Allegation and mixtures
Logical Reasoning: Linear arrangements , relationship test, statements and conclusion, number series, matrix arrangements, Analytical reasoning
General Awareness: History ,Politics ,Sports, Economics, current affairs, culture.
Newspaper and Journals suggestions besides topics are:
The Hindu
Financial Express
Business World
Competition Success Review
Wall Street Journal
Business Today
Economic Times
FAQ
Q. When to Start the CMAT preparation?
Ans. As soon as you have decided that you want to appear in cmat examination. CMAT exam has a wide syllabus and it takes time to cover all the topics.
Q. Is 6 months of preparation enough for CMAT?
Ans. Yes! but depends on the ability of candidates and the focus. If a candidate learns things at a fast pace and devotes 6 months completely to exam preparation. They can easily score high cutoff and secure a seat in top MBA colleges.
Q. Is the CMAT exam tough to crack?
Ans. Yes! The CMAT exam is among the toughest management entrance exam in India. It consists of a wide syllabus and thousands of students appear for this exam. For admission to top b schools candidates have to score more than 95 percentile in the exam.
Q. Is it possible to crack CMAT through self-studies?
Ans. Of course! it is quite an achievable task to crack CMAT with self-studies. Candidates just need to follow a feasible strategy. Also, they are required to give constant effort in order to achieve their goal.
Q. What is the process of CMAT preparation?
Ans. Start with gathering information about exams such as dates, syllabus, exam pattern, and updates. Based on this information prepare a study plan and execute it successfully. Candidates are required to check their growth by solving mock test to find whether their efforts and strategy is on track or not. If yes then follow it till the exam date and if no then find out the problems and make mandatory changes.