The CAT results are out and for those who scored low; the big question is either to appear for CAT again or to take admissions now? Picking up either of the possibilities has advantages as well as disadvantages. A low percentile in the CAT surely would not end anyone's chance of being able to take admission into Top B-School
Think about this as a pitch to start and make this a place from where you want yourself to go. Do not make this situation a factual interpretation of something that you want to get out of. One still stands a good chance to get the Top MBA College in India. So, before sitting down to prepare for next year's CAT, divert your efforts to list the B-Schools that are accepting the given score.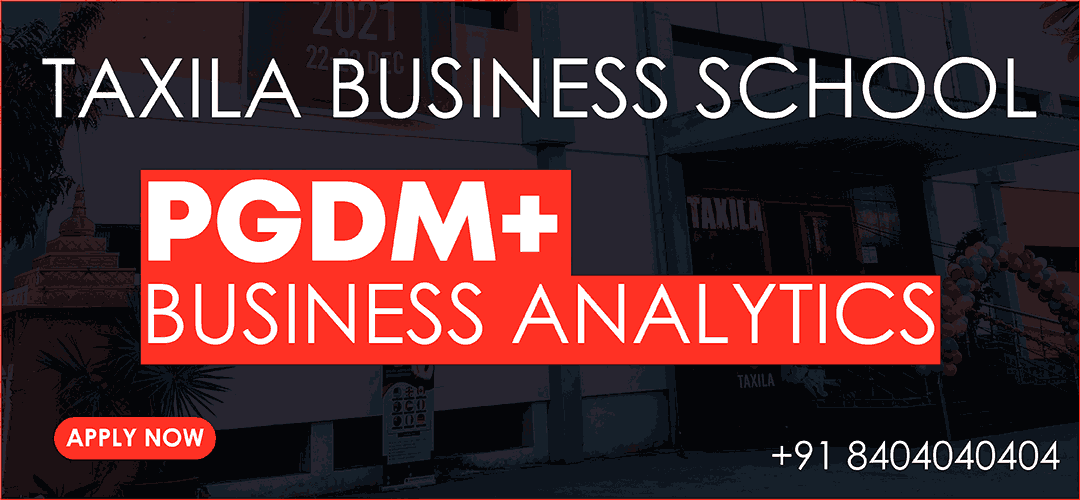 Research Well
Even if the CAT scores are less, options are many for such candidates. Constructive individuals always strive to find an opportunity in all situations. At this point, students must research well and find out more about available alternatives and choose colleges that agree upon a wide percentile range. It will be mindful to identify the entrance exams of such colleges and programs as it will assist in the admission to top notch Institutes. The list is long so opportunities are many.
Positivism
One should certainly not be reduced to his CAT score but the accomplishments and achievements of an individual are what defines him. Datasets do not express human beings; they are just working for reference. A lot matters about how actively are you involved in structuring yourself and how you reach your goals. Not to forget that scoring high in CAT is not the ultimate goal of candidates, the aim is to walk away with a fabulous breakthrough to a successful career path.
So have some hands-on practical knowledge and skills about how to speak for you. Believe and make believe that while your CAT score is not on the yardstick but there are many skills and experiences that you gained and are curious about; which would help you in a professional journey. So you can smartly draw the focus away from the score and throw light on your learnings generating positivism.
Take responsibility
It is very important to take responsibility for a low score. Do not try to attribute it to factors like tough questions, stringent marking, etc. More than the CAT scores, what matters more is how skillfully the participants can learn ideas, concepts, and prepare for them in a practical context. The rigor, method, and discipline that lies within the aspirants' approach towards various aspects equip them to perform well in the MBA programs and their respective careers further.
There are many Top MBA colleges that ponder the fact that the strengths of candidates are directly not translatable into the CAT methodology of Exam. So even if they are not at the best when coming to the competitive written exams, there still is cream of lots that need to be filtered out from the rest. There always will be a few candidates who do not justify into these criteria but may justify into the other, while they are still as good as the ones who fared well in CAT Scores.
Criterion other than CAT Score
The B-School admissions do not solely depend upon the CAT Scores. There are other colleges that consider not just CAT percentile, but the other facets like academic performance over the years, group discussions (GD), and Personal Interview rounds are taken into account largely as pre-requisites while admitting a student. Simply, in this case, having scored low in the CAT percentile, you can give your word for the personality test.
The academic background, extracurricular activities, and work experiences are the other factors of consideration for B-schools. In case you scored sufficiently to get you a call letter, be confident, and prepare of being able to perform well in your group discussion and personal interview round.
Also Read:- Get into IIMs without CAT
Apply to new IIMs
IIMs are the dream of many, and if they could not make it in the main IIMs, you still have a chance. The new IIMs may still be welcoming to you. Consider IIM Bodhgaya, IIM Ranchi, IIM Shillong, IIM Kashipur, and IIM Sambalpur, their cutoff eligibilities are lower compared to top B-Schools and IIMs.
Apply to non-IIMs
A few non-IIMs are as renowned as the IIMS itself. So the next thing to try is to check your possibilities in non-IIMs.
List of MBA Colleges Accepting 80-90 Percentile in CAT
IMI, Delhi,
SPJIMR,
TA Pai Management Institute,
Taxila Business School,
Lal Bahadur Shastri Institute of Management.

The institutes are rated better than a few of the IIMs in some ranking lists.
List of MBA Colleges Accepting 70-80 Percentile in CAT
Taxila Business School,
BIMTECH,
Amity University,
BITS-Pilani,
IBS Business School,
Great Lakes Institute of Management
Nirma University.
List of MBA Collleges Accepting 60 – 70 percentile in CAT
IIBS, Bangalore,
Doon Business School,
Jagan Institute of Management,
Indus Business Academy,
Sharda University.
Predict Colleges based on CAT Cutoffs with IIM / College Call Predictor
Try the other way round and appear for other MBA entrance exams
In case if your performance is below-par in CAT exam, worrying is not the approach. But if you still dream of a college that would not accept your CAT score, enroll for CAT exam next year and prepare well. And if this is an unfounded dream, then the world opens up to more possibilities. Get ready for the other National Level, State Level MBA entrance exams.
The scores from these entrances are accepted in some very prominent B-schools of the country. There are some well-known MBA entrance exams like XAT, MAT, CMAT, etc. that can fetch you admission to good colleges. Most of these exams are held after CAT exams. With only a little more effort candidates can score well in these exams.
Typically, MBA aspirants prepare for more MBA entrance exam than one. And if you found your CAT scores not so satisfying, pay attention to attempting more entrance exams. Put more effort and perform well. Do well in them. Better scores in those exams will help you secure admission in a well-reputed college.
Here is a list of MBA entrance exams that can fetch you entry into some well-known B-schools are:
Management Aptitude Test

(MAT)

Xavier Aptitude Test

(XAT)
TANCET
Maharashtra MAH MBA -CET
IPU CET
Punjab University Chandigarh MBA (Executive) Entrance Test
IITTM Gwalior MBA (Tourism)
AP ICET (Andhra Pradesh),
JEMAT (West Bengal),
MAH MBA CET (Maharashtra).
TANCET (Tamil Nadu),
TSICET (Telangana),
KMAT (Karnataka),
OJEE (Orissa),
HPU Mat (Himachal Pradesh)
Prepare for GMAT
If you are interested in pursuing an MBA from a foreign university you can appear for the GMAT exam as well.GMAT exams can be taken all through the year. So this flexibility can be utilized in terms of preparing for the GMAT. Secondly, more than 7000 MBA programs throughout the world accept GMAT scores.
A few Indian schools also accept GMAT scores. Thirdly, GMAT is much simpler to prepare and attempt when compared to CAT exams. The time required to get ready for GMAT is 70 percent lesser than preparation. It gives you access to many scholarships worth a lot of money. GMAT percentile is fairly good even at the score of 88 percentile.
Conclusion
Having scored low in CAT should not detriment the goal lines of the hardworking souls. With so many measures to be taken, even the underdogs can emerge with flying colors. Whatever the general public might say or believe, pursuing your MBA dream is not just about how much you scored in CAT.
Your skill sets, experience personality, and positivity lead the way to a successful career. Keep working on all aspects and dive through all the possibilities before you settle down. Be a driven and passionate individual, and you will have the world in your stride!
Related Article :