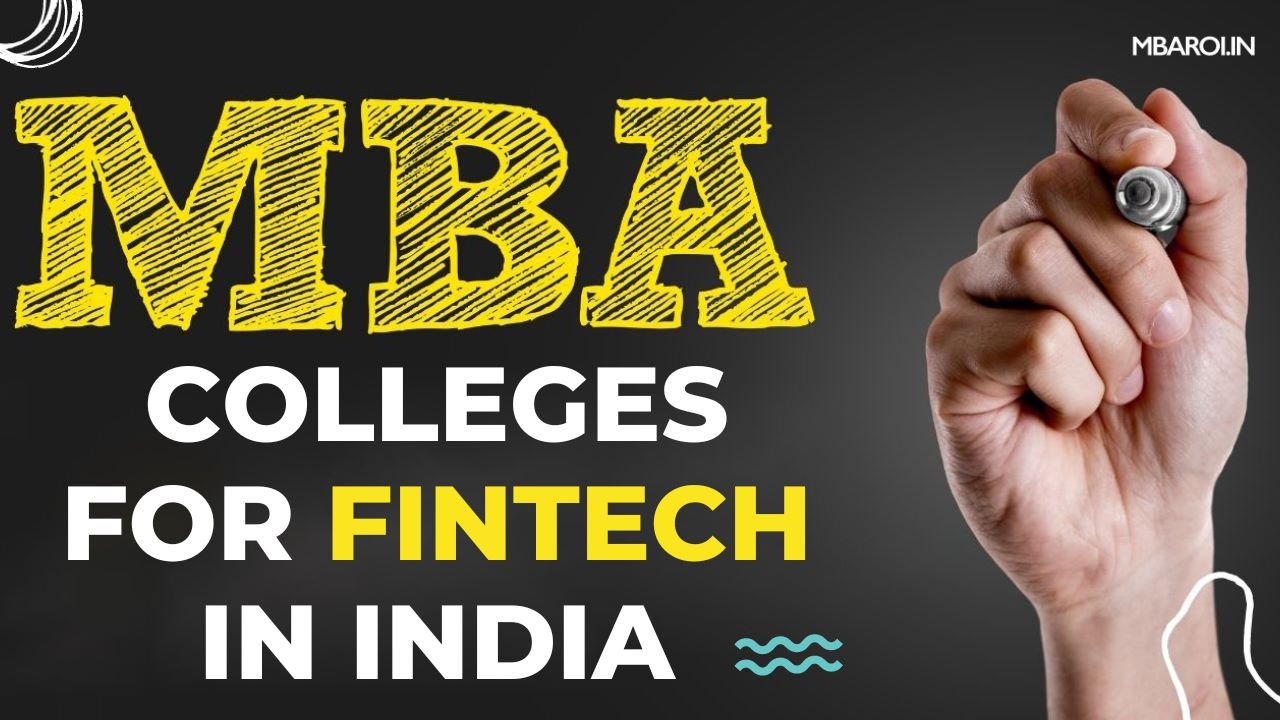 MBA in FinTech
In the rapidly evolving landscape of finance, a new breed of professionals is emerging – those skilled at navigating the intersection of finance and technology. The rise of FinTech has created an unprecedented demand for individuals who can harness the power of innovation to reshape financial services. As the FinTech ecosystem continues to expand, specialized education in this field becomes paramount. In this article, we embark on a journey to uncover the top MBA in FinTech colleges, institutions shaping finance's future through cutting-edge education and industry-aligned expertise. Join us as in this article, we will explore the top 5 MBA colleges in India that are paving the way for the future of finance through their MBA in FinTech programs.
Here is the list of Top MBA in Fintech Colleges in India
MBA in FinTech: A Pathway to Future Success
An MBA in FinTech is your ticket to a career at the intersection of finance and technology. This synergy is the heart of Financial Technology or FinTech. The program equips you with a blend of business acumen and technological prowess, making you invaluable to the growing number of FinTech companies and traditional financial institutions embracing technology. Within this rapidly growing sector, there lies a golden opportunity for those who possess a unique blend of financial expertise and technological savvy.
Top 10 in-demand Fintech Jobs for MBA Graduates
A career with an MBA in FinTech opens the doors to a dynamic and rapidly evolving landscape at the intersection of finance and technology. Here are some promising career pathways:
Financial Analyst - FinTech
Data Analyst - FinTech
Risk Manager - FinTech
Blockchain Specialist
Digital Payment Strategist
Financial Product Manager
Cryptocurrency Analyst
Regulatory Compliance Officer - FinTech
FinTech Entrepreneur
FinTech UX/UI Designer
The career landscape for MBA graduates in FinTech is vast and continually expanding, offering diverse opportunities to contribute to the transformation of the financial industry through technology.
Choosing Your FinTech College: A Few Pointers
Curriculum: Look for colleges offering specialized courses in blockchain, AI, data analytics, etc., relevant to the FinTech industry.
Industry Partnerships: Consider colleges collaborating with FinTech companies for internships and industry projects.
Faculty Expertise: Research faculty profiles to ensure they have industry and academic experience.
Placements and Alumni: Check the placements records and alumni's positions in the FinTech industry.
Here is the List of:-