"Education is not the answer to the question. Education is the means to the answer to all questions". – William Allen
This quote is true on many levels as we all are looking for answers when it comes to making the best decisions related to our education. MBA vs PGDM is the question that needs in-depth knowledge of both courses. Worry not, by the end of this write-up, you will have a few, if not all, of your questions, answered.
Related Article: What Are The Career Options After MBA or PGDM?
'Questions questions everywhere, not a guide to ask'.
Let us turn this over by first drafting our questions. What do we want badly answered?
What to study?
Where to study?
What pays well?
What comes in our budget?
Campus placements
These are a few of the queries that students who are confused between MBA and PGDM have in general. Let me begin by telling you that you are not alone. The debate between MBA and PGDM is a long story, with everyone wondering what to opt for a better future.
To Gain Detailed Knowledge – Must Read: What Is The Scope Of PGDM? and How To Advance Your Career With An MBA?
First things first, what to study?
MBA vs PGDM
| | |
| --- | --- |
| MBA | PGDM |
| It is a degree | It is a diploma |
| 2 years | 2 years |
| Follow one single-core curriculum with changes every 4 to 5 years | Keeps changing according to real-world business standards |
| Low fees | High fees |
| Theory-based approach | Practical approach |
To be honest, there isn't much difference between the two. They both are most sought-after courses, but that's where the real catch is.
'Is there actually no difference between them?'
Well, there is! When it comes to choosing the best, you should calculate every aspect. For most of us, the course which pays better is the best. Let us admit that money is motivation and quite a good one at that too.
Those pursuing MBA might land a good job but that doesn't mean that the ones pursuing PGDM will not (in fact, PGDM pays better than MBA). When a person goes out for job hunting, companies will want to hire someone with a piece of updated knowledge in their specialty, and PGDM, given that its course is based on gaining practical knowledge with its core curriculum based on real-world businesses, is quite sought after. Your employer would want you to get business for the company and you can do it better with PGDM.
MBA is mostly theoretical, based on guidelines of fixed curriculum laid by universities. It will mostly be imparted by lecture method in a classroom whereas students pursuing PGDM will have a curriculum that's industry-oriented and might land a senior position at a company.
Now we come to our second question, where to study?
Your knowledge is mostly based on where you study as an institute plays an important role in shaping your career. Good institutes with good professors are a blessing in disguise even though we might not appreciate it as a student but realize it the moment we land a good job because of that. It's never too late to appreciate their efforts behind the making of You.
Also Read: Top 50 MBA Colleges in India
PGDM is mostly offered by autonomous institutes, like Taxila Business School, IIMs, Xavier's School of Management, etc. Pursuing your course from any of these institutes will give you several opportunities in the future and you can look back and think about the good times you spent on the campus.
MBA is offered by institutes affiliated with universities like Symbiosis, Delhi University, Mumbai University, etc. For admissions, you will need to clear CAT and wait and watch (pray to God) that you get a call from your preferred college. Once you do, you can do a little dance and then buck up for a long battle with books. Do not fret, you'll have a good time on campus too.
Next up, what pays well?
Hands down, PGDM pays well. Yes, better than an MBA. You must have heard people say to you, that once you finish your MBA, you'll land a high-paying job. While it is true, the job will not pay as high as it will pay a PGDM holder. Based on its up-to-date curriculum and practical knowledge which benefits the business of companies, the employers are willing to pay huge packages to PGDM holders. And if you have done it from a prestigious institute like IIMs, XLRI, IIFT, Taxila Business School, MDI, IMT you're sure to earn a lot!
A question that bothers us most of the time, what comes in our budget?
When it comes to fees, the MBA's fee is lesser than PGDM. Yes, PGDM is an expensive course but Benjamin Franklin said, "An investment in knowledge pays the best interest". PGDM is expensive because of its ability to impart hands-on knowledge. The knowledge that allows the student to go out and face the world confidently. MBA, on the other hand, is less expensive because it follows the standardized fee pattern of universities.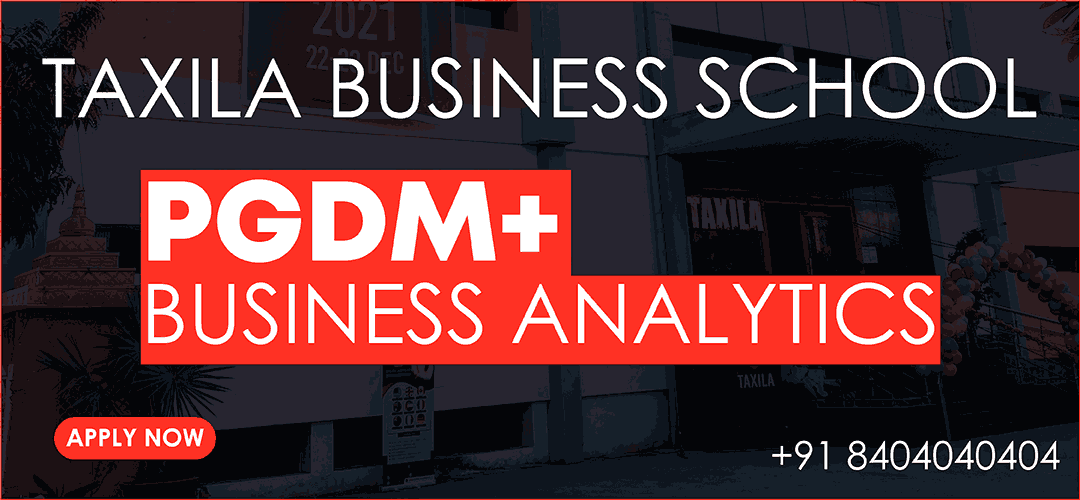 Campus Placements?
Now, this is more of a question related to institutes and it doesn't have anything to do with MBA vs PGDM. Both MBA and PGDMs can land good campus placements, but you need to keep in mind the institute you take admission with, for example, MDI, IMT, Taxila Business School has a good placement record for PGDMs, so you can blindly go for it. Campus placement also has a lot to with your academic record and skills, so make sure to keep it polished and work on it from the beginning, be it your soft skills or skills related to subjects.
As we come to the end of this write-up, we have tried to answer five big questions that every student has before picking what is best for them. To sum it up, both the courses are good but given the current scenario of cut-throat competition, it's best to choose the one which will give a lot of benefits, be it a position at work or salary. They both demand a lot of hard work and you must be ready to dive into a sea of books for two years.
It all depends on your understanding now, and you must weigh the pros and cons of both MBA vs PGDM before making a decision. You must also keep in mind the institutes you want to pursue your course from because a certificate from a reputed institute will increase your chances of getting hired and making your way to the top.

Also Read: