Rank Wise Top MBA Colleges in Jaipur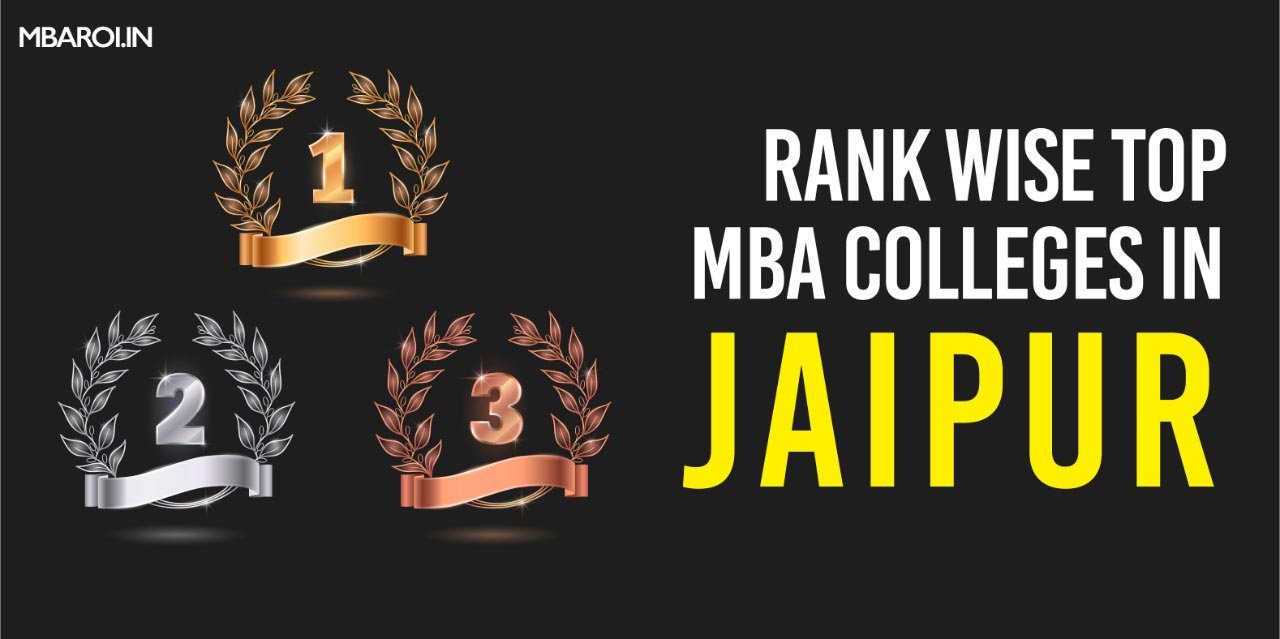 Top MBA Colleges in Jaipur - Rank Wise List
Jaipur, the Pink City of India, is not just known for its rich cultural heritage but also for the top MBA Colleges. In recent years, Jaipur has emerged as a prominent destination for MBA aspirants, offering world-class management education to aspiring business leaders.
Admission to the best MBA colleges of Jaipur is done on the basis of the scorecard of a few National and State-level exams like CAT, MAT, CMAT, ATMA, RMAT, etc.Along with the scorecard of these MBA entrance exams, colleges also conduct Group Discussion (GD), Personal Interview (PI) and Written Ability Test (WAT) rounds. Percentage of these exams weightage is given to the entrance exams while calculating the overall performance of the candidate. Individual college has its own criteria for this weightage calculation. But, usually, 60-65% of weightage is given to entrance exams, 20-25% to GD, PI & WAT, and remaining to the past academic record of the candidate.
With numerous reputable colleges and institutes, the city provides a conducive environment for students to pursue their MBA/PGDM dreams. Furthermore, these colleges offer a wide range of management specializations from traditional such as finance, marketing, HR management to modern top MBA programs like business analytics and digital marketing. In this article, we will explore some of the top MBA colleges in Jaipur that are known for their academic excellence and provide you with the best career opportunities.
Best MBA Colleges and their Fees in 2023 - Rank Wise
Taking into account, the unique pedagogy, highly qualified faculty, average placements, reputation of Institutes, alumni support and some other considerable factors for selecting the best business school.
Featured Colleges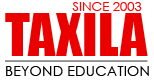 Courses: MBA, PGDMFees: 8.50 LLoc:- Jaipur Exams: MAT, XAT, CAT etc.

Courses: PGDMFees:5.50 L Loc:-Jaipur Exams: CAT, MAT, CMAT, XAT
There are many more colleges in Jaipur which provides MBA/PGDM full time course. Here is the list of MBA/PGDM Colleges in Jaipur.
| S.No. | MBA College Name | Fees | Highest Package | Apply Now |
| --- | --- | --- | --- | --- |
| 1 | Taxila Business School | ₹ 8.50 Lakhs | ₹ 28.6 LPA | Enquire |
| 2 | Jaipuria Institute of Management | ₹ 9.75 Lakhs | ₹ 19.18 LPA | Enquire |
| 3 | IIHMR University | ₹ 9.60 Lakhs | ₹ 12.00 LPA | Enquire |
| 4 | Malaviya National Institute of Technology (MNIT) | ₹ 2.25 Lakhs | NA | Enquire |
| 5 | University of Engineering and Management | ₹ 1.60 Lakhs | ₹ 15.50 LPA | Enquire |
| 6 | Faculty of Management Studies, Institute of Rural Management | ₹ 7.20 Lakhs | NA | Enquire |
| 7 | Chaudhary Charan Singh National Institute of Agricultural Marketing | ₹ 6.06 Lakhs | NA | Enquire |
| 8 | ICFAI Business School (IBS) | ₹ 6.03 Lakhs | ₹ 6.66 LPA | Enquire |
| 9 | Amity University | ₹ 3.17 Lakhs | NA | Enquire |
| 10 | Banasthali Vidyapith | ₹ 1.98 Lakhs | NA | Enquire |
| 11 | Manipal University | ₹ 8.27 Lakhs | NA | Enquire |
| 12 | Poornima University | ₹ 1.90 Lakhs | NA | Enquire |
| 13 | TAPMI | ₹ 7.53 Lakhs | ₹ 25 LPA | Enquire |
| 14 | IPS Business School | ₹ 1.49 Lakhs | NA | Enquire |
| 15 | Jagan Institute of Management Studies | ₹ 5.95 Lakhs | ₹ 10 LPA | Enquire |
| 16 | IILM Academy of Higher Learning | ₹ 4.0 Lakhs | ₹ 06 LPA | Enquire |
| 17 | JK Lakshmipat University | ₹ 6.54 Lakhs | ₹ 10 LPA | Enquire |
| 18 | jaipur National University | ₹ 1.57 Lakhs | NA | Enquire |
| 19 | Apex University | ₹ 2.40 Lakhs | NA | Enquire |
| 20 | R. A. Podar Institute of Management | ₹ 1.89 Lakhs | NA | Enquire |
| 21 | UniRaj - University of Rajasthan | ₹ 9.81 K - 2.27 Lakhs | NA | Enquire |
| 22 | ILAM - Jaipur National University, Jaipur | ₹ 2.75 - 4.59 Lakhs | NA | Enquire |
| 23 | NIMS Institute of Engineering & Technology, NIMS University | ₹ 1.20 Lakhs | NA | Enquire |
| 24 | Vivekananda Global University | ₹ 3 Lakhs | NA | Enquire |
| 25 | Global Centre for Entrepreneurship and Commerce, Vivekananda Global University | ₹2.4 - 4.7 Lakhs | NA | Enquire |
| 26 | Institute of Advanced Engineering, NIMS University | ₹ -- | NA | Enquire |
| 27 | ICRI - Jagannath University, Jaipur | ₹ 3 Lakhs | NA | Enquire |
| 28 | UEI Global, Jaipur | ₹ 1.27 - 3.26 Lakhs | NA | Enquire |
| 29 | ICRI - Jaipur National University, Jaipur | ₹ 4 Lakhs | NA | Enquire |
| 30 | School of Hotel and Tourism Management, NIMS University | ₹ 30k - 36k | NA | Enquire |
| 31 | Arya College of Engineering and IT | ₹ 1.21 Lakhs | NA | Enquire |
| 32 | Institute of Management Studies, NIMS University | ₹ 1.20 Lakhs | NA | Enquire |
| 33 | JECRC University | ₹ 60.2 K - 4.6 Lakhs | NA | Enquire |
| 34 | Swami Keshvanand Institute of Technology Management and Gramothan, Jaipur | ₹ 1.32 Lakhs | NA | Enquire |
| 35 | Poddar Group of Institutions | ₹ 5.50 Lakhs | NA | Enquire |
| 36 | NAEMD- National Academy of Event Management and Development, Jaipur | ₹ 7.92 Lakhs | NA | Enquire |
| 37 | TimesPro | ₹ 6.59 - 7.7 Lakhs | NA | Enquire |
| 38 | Imarticus Learning | ₹ 90 K - 2.75 Lakhs | NA | Enquire |
| 39 | St. Wilfreds P.G. College, Jaipur | ₹ 20K | NA | Enquire |
| 40 | National Institute of Management and Technology, Jaipur | ₹ 30 K - 2.17 Lakhs | NA | Enquire |
| 41 | International School of Informatics and Management | ₹ 1.36 Lakhs | NA | Enquire |
| 42 | RIET Jaipur - Rajasthan Institute of Engineering and Technology | ₹ 1.28 Lakhs | NA | Enquire |
| 43 | Tirupati College | ₹ 1.1 Lakhs | NA | Enquire |
| 44 | Apex Group of Institutions | ₹ 1.28 Lakhs | NA | Enquire |
| 45 | Jagannath University Jaipur | ₹ 3.1 Lakhs | NA | Enquire |
| 46 | Suresh Gyan Vihar University | ₹ 52.05 K - 6.33 Lakhs | NA | Enquire |
| 47 | Maharishi Arvind Institute of Engineering and Technology | ₹ 55 K | NA | Enquire |
| 48 | BIT Mesra - Jaipur Extension Center | ₹ 55 K | NA | Enquire |
| 49 | Jayoti Vidyapeeth Women's University | ₹ 25 K - 1.8 Lakhs | NA | Enquire |
| 50 | Indian Institute of Event Management Research - IIEMR | ₹ 4.77 2.62 Lakhs | NA | Enquire |
| 51 | IIS | ₹ 4.77 Lakhs | NA | Enquire |
| 52 | National Academy of Sports Management, Jaipur | ₹ 3.6 Lakhs | NA | Enquire |
| 53 | Faculty Of Agriculture Science, Maharishi Arvind University | ₹ 1.43 Lakhs | NA | Enquire |
| 54 | Mahaveer College of Commerce | ₹-- | NA | Enquire |
| 55 | Nirwan University | ₹ 41.5 K - 1.61 Lakhs | NA | Enquire |
| 56 | S. S. Jain Subodh Management Institute | ₹ 1.1 Lakhs | NA | Enquire |
| 57 | Maharishi Arvind School of Management Studies | ₹ 1.1 Lakhs | NA | Enquire |
| 58 | Maheshwari Girls P.G. College | ₹ 33.3 K | NA | Enquire |
| 59 | KITE - Kautilya Institute of Technology and Engineering | ₹ 1.28 Lakhs | NA | Enquire |
| 60 | Mahatma Jyoti Rao Phoole University | ₹ 86 K - 4.3 Lakhs | NA | Enquire |
| 61 | Biyani Institute of Science and Management | ₹ 1.18 Lakhs | NA | Enquire |
| 62 | Maharishi Arvind University | ₹ 1.43 Lakhs | NA | Enquire |
| 63 | Deepshikha Group of Colleges | ₹ 1.18 Lakhs | NA | Enquire |
| 64 | Maharishi Arvind Institute of Science and Management | ₹ 2.41 - 2.5 Lakhs | NA | Enquire |
| 65 | Arya Institute of Engineering and Technology | ₹ 1.28 Lakhs | NA | Enquire |
| 66 | Apex Institute of Management and Science | ₹ 1.28 - 3.1 Lakhs | NA | Enquire |
| 67 | Sunstone Eduversity - JECRC University | ₹ 2.8 Lakhs | NA | Enquire |
| 68 | NIMT Global Institute of Management & Technology (NIMT Global) | ₹ 18.9 K | NA | Enquire |
| 69 | Shankara Group of Institution - Shankara Institute of Technology | ₹ 1.28 Lakhs | NA | Enquire |
| 70 | Rajasthan College of Engineering for Women (RCEW) | ₹ 1.28 Lakhs | NA | Enquire |
| 71 | The ICFAI University, Jaipur | ₹ 5.17 - 9.09 Lakhs | NA | Enquire |
| 72 | Poddar Management and Technical Campus | ₹ 2 Lakhs | NA | Enquire |
| 73 | Shree Karni College | ₹ 2.4 Lakhs | NA | Enquire |
| 74 | University of Technology | ₹ 80 K | NA | Enquire |
| 75 | Khandelwal Vaish Girls Institute of Technology | ₹ 1.2 Lakhs | NA | Enquire |
| 76 | NASM Academy of Sports Management, Jaipur | ₹ 4.45 Lakhs | NA | Enquire |
| 77 | Pratap University | ₹ 2.12 Lakhs | NA | Enquire |
| 78 | Shekhawati Group of Institutions | ₹ 1.1 Lakhs | NA | Enquire |
| 79 | Regional College | ₹ 50 K | NA | Enquire |
| 80 | Cambay Institute of Hospitality Management, Jaipur | ₹ 2.6 Lakhs | NA | Enquire |
| 81 | Educosm Technical Campus | ₹-- | NA | Enquire |
| 82 | Institute of Hotel Management and Culinary Science | ₹ 1.4 Lakhs | NA | Enquire |
| 83 | Swami Vivekanand Institute of Management and Technology | ₹ 92 K | NA | Enquire |
| 84 | Compucom Institute of Technology & Management | ₹ 1.28 Lakhs | NA | Enquire |
| 85 | MJRP College of Corporate Management (MJRP CCM) | ₹ 1.22 - 1.74 Lakhs | NA | Enquire |
| 86 | ISDC-JCERC University | ₹ 4 Lakhs | NA | Enquire |
| 87 | Fraternity Institute of Entrepreneurship | ₹ -- | NA | Enquire |
| 88 | Regional College For Education Research and Technology | ₹ 1.28 Lakhs | NA | Enquire |
| 89 | Shankara International School of Management and Research | ₹ 85 K | NA | Enquire |
| 90 | Shankara International School of Management | ₹ 3 Lakhs | NA | Enquire |

Also Read