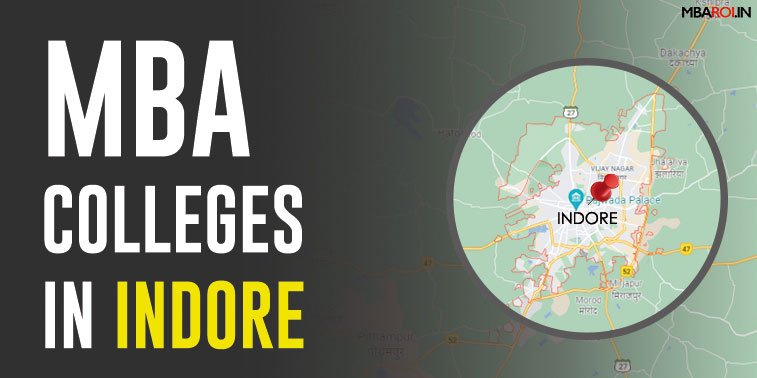 Indore is an important city in Central India. It is the commercial capital of Madhya Pradesh and is often called mini Mumbai also. Indore city has long been the hub for textiles, manufacturing, and utensil businesses. Recently, a lot of IT start-ups are also trying to a establish base here. Many small and medium-scale industries are grounded in this city. It is also an easy link to the industrial hubs in Madhya Pradesh.
Indore is the only city in India that houses both IIM and IIT, which has helped the city to have a diverse student population. Both of them have now turned a breeding ground for entrepreneurial spirit and work together to create an employment ecosystem. Indore was chosen by the Government of India for IIM to give a stimulus to management education in the central part of India.
For your thoughts of pursuing your MBA from Indore, here are a few advocates in favour of learning management from Indore:
Placements are getting better in management colleges of Indore. Apart from IIM Indore, Jaipuria Institute of Management is showing great placement performance. Despite the pandemic, IIM Indore got the highest salary offer in 2021. Indore is noted for its trading, finance, and distribution businesses and is known to be the trading capital of Madhya Pradesh. Prominent export companies like Crompton Greaves, Gujrat Ambuja, Eicher Motors, Medicaps Ltd., etc. operate dominantly from Indore

Also Read: Best Placement MBA Colleges In India

Indore features the advantages of good industry connections. It connects well, not just within MP but with western India too. Easy associations with industries and industry experts bestow MBA College in Indore with enriched management learning.
As stated above, Indore's potential for entrepreneurship ventures for the young graduates is much higher. The recent rise in service sectors in Indore, availability of skilled workforce, proper infrastructure, etc. are some of the appealing factors for the new businesses to set up their base here.
Indore can be represented as a hub of quality education with both the IIT and IIM positioned in the city. Even the top colleges like Symbiosis University MBA are preferred for their quality, reasonable fee, rewarding learning experience, and ROI. The MBA schools have varied specializations and accept scores from all important management entrance exams.
To check MBA colleges in Indore and get details of their ranks, fee placements, and other information, click on the 'Enquire' tab from the below list of MBA colleges based in Indore city.
MBA Colleges In Indore
Conclusion
While it is true that college reviews, college rankings, cut-offs, fees, and scholarships are some top factors that help students to make a guided decision, but it is important to search through some other information as well. Look at the programs by the B-schools to understand if the course will align with your career goals? Specializations like IT & Systems have now gained preference and embrace a wider scope according to current business scenarios.
Research well in newspapers and portals to get an insight about placements, internships, and more information about colleges. The above link gives you access to a lot of information about each of the listed MBA colleges of Indore. Go forward and find the best MBA program to fit your goals and narrow your search using our page.
New emerging specializations like Entrepreneurship, Agriculture & Food Business, and Healthcare & Hospitals also gained popularity.
Also Read