Introduction
If you are contemplating about undertaking to do an MBA course from Ahmedabad, IIM-A is the top B-School that no aspirant wants to miss a chance at admission. Although it is one of the best ranked MBA Institutes in India and Asia, getting an entry into it is a hard match. Ahmedabad, however is one of the flourishing cities of India.
There are a few fair points in favour of Ahmedabad city in terms of MBA education and career.
Ahmedabad has the best business-oriented environment for its MBA graduates. The state's native entrepreneurship nature, and an edge in commerce & trade makes it a very fast growing states since 2017.
The moderate fee structure across the city for MBA education undoubtedly boosts the career trajectory with better return on investment. 
Ahmedabad is constantly building opportunities in terms of employment. It employs its graduates with best packages around the globe.
There are better career prospects with its courses like MBA and PGDMs that absorb better understanding of the business world. This helps to acquire skilful administrative managerial positions. This bit of land is turning into a house of opportunities as the state's GDP is under a consistent growth.
The range of industries in Ahmedabad offers options for all specializations of MBA.
Many PGDM college in Ahmedabad add  value to courses through programs to transform personalities and equip  students with the relevant confrontations to their thoughts and communicate them in front others.
From information technology, productions, logistics and entrepreneurship to every detailed area of business, Ahmedabad gives more options to the students as per their interest. 
Business acumen of this capital city of Gujarat can be ascertained from the fact that entrepreneurs from this state own thousands of successful hotels and motels, they do multi-dollar diamond export business. Entrepreneurship is encouraged here and MBA colleges work around building best entrepreneurs. 
Therefore, if you are considering Ahmedabad for your Management course, you have nothing to lose in this economically and socially viable state.
Here is a list of top MBA colleges in Ahmedabad city for your exploration.
Featured Colleges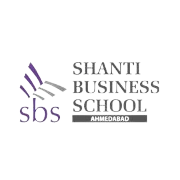 Courses: PGDMFees: 3.25LLoc:-Ahmedabad Exams: CAT/MAT/CMAT/ATMA/XAT
MBA Colleges In Ahmedabad
Conclusion
The list can be exhaustive, but there are a few factors to consider in order to evaluate a suitable MBA college for you.
Begin with checking your eligibility in the desired MBA institute, in terms of entrance exam accepted by them and the cut-off percentage for entry. Then distinguish, among which of these MBA program aligns with your goals?
Look at the accreditation for the MBA Program
Calculate the total amount of fee that will be spent during the course-time
Research a bit about the average salary and who are the top recruiters during the placement drives
Dive deep into the experiences and qualifications of the faculty of the college
Since the network really matters for a successful MBA and career, find out more about the alumni base and global network of its old students.
Last but not the least, are the infrastructure and facilities. A good ambience always leads to better learning.
There may be many other important things to consider like location, specialisation etc. that may influence your decision but answers to the above will surely help you come up with a plan that suits your skills, academic talents, and career goals.