In recent times the whole world has seen amazing development in every aspect of life. People are getting jobs, technology is getting smarter and businesses are earning a decent amount. It seems like everything is running smoothly and the thinking of people is developing. But there is one dark side of the society that has been part of the system for decades and looking for a solution desperately termed as "Gender Equality". Women feel exploited in various places such as schools, colleges, and workplaces. According to the survey, every 2nd working women feel that they are getting less pay than men for the same work.
Gender Equality is something that is not limited to women, the transgender community and men do face this at various levels. In past, we have witnessed many cases where some women have taken advantage of the law and exploited men in name of molestation. For the transgender community, things are worst in Islamic and south Asian countries. Although western countries support and promote them as normal human beings.
Learn About : – Group Discussion | Personal Interview | IIM Placements
It's a shame for us as a society that things such as gender discrimination still lie between us. Although people have developed their thinking and learned how to treat each being equally. But still, there are some countries in the world where being female or transgender is a nightmare, especially in Islamic countries. Women are forced to wear burkha and stopped from education and professional work. Let us know about this in more detail.
Meaning of Gender Equality
"Gender equality refers to an ideal situation where all people of different genders are treated the same". It promotes the same opportunities for all three gender – male, female & transgender. It includes all the steps taken towards creating fair chances for all. Gender Equality is not a requirement it is a must for us if we want to develop as a society. Sadly we have till now failed to achieve that and still, we can see gender discrimination at various levels. Direct or indirect exploitation is there of weaker gender in our society. And all the steps to overcome this situation are known as gender equality.
Popular Group Discussion Topics – OTT vs Theater | Life without Phone | Metaverse
Stats on Gender Equality in the World
In total 49 Countries in the world do not have a proper law against domestic violence.
More than 100 countries are not considered marital rape a crime.
Almost 33% of women still face violence at various levels. As per UN data, almost 80% of women are victims of domestic violence in Pakistan.
India is the home of child marriages where girls are forced to marry before age of 18 years.
Women have done more than 3x unpaid work in comparison to men.
Same-sex relationships are termed illegal in gulf countries and in some places, it is a punishable offense. Homosexuality is considered a sin under the Islamic Sharia Law.
In small countries, only 55 girls managed to complete their education in front of 100 boys.
The impact of Covid-19 can be seen in gender equality where most women have to lose their job.
Positives of Equal Treatment to All Genders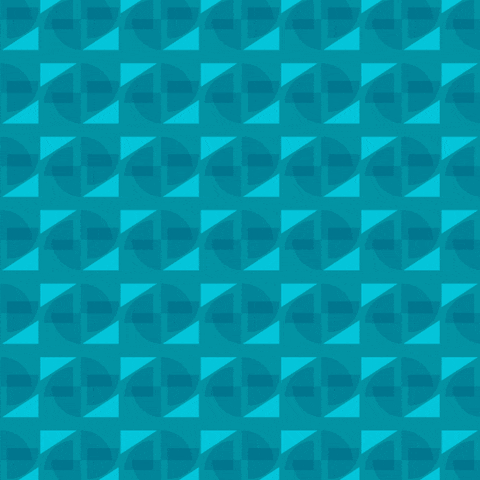 At a most basic level, it will help humans in becoming a better version of themselves. It also creates a well-organized society.
Equal Jobs and education opportunities will make another gender financially independent. As they can also contribute to the economic development of their country and company.
Transgender will gain some confidence in accepting their identity in front of the whole society.
Equal treatment is a right of everyone.
More and more women in the workforce will give a new dimension to work and open up new opportunities.
According to research companies that have a female workforce are performing better in comparison to organizations that do not have enough women employees.
It will lead others to know and respect another gender. It let them know about the ups and down that other gender people have to face.
The impact of Social media on youth surprisingly turned out positive in this. It has changed the way of thinking and made people more aware of gender. People started respecting women and transgender because of this. Women also get a chance to know about the emotional and soft side of men.
Also Read :- Technology Addiction | Unemployment in India | Online Education
Impact of Discrimination Based on Gender
In India, millions of girls still don't get a chance to go to school.
As mentioned earlier more than 80% of women face domestic violence in Pakistan.
Higher gender discrimination will lead to a situation where our society exposes an increase in sexual harassment.
Gender Inequality is the reason only 15% of women are in higher positions in parliamentary seats around the globe.
It will increase the thinking gap between men and women. Men will continue to stereotype women and vice versa.
Transgender & women will have to face things such as violence and bullying.
Lack of gender equality may increase the number of molestation and rape cases.
Check Out:- Best Books For CMAT Preparation | CMAT Previous Year Papers
Conclusion – Gender Inequality
Firstly, It's a matter of concern for us as a society that things like gender inequality still exist in our lives. People have to understand this at the most basic level if they want to grow. Many countries are working towards the betterment of gender equality whereas some countries making it even more worst. Equal opportunity is something that is a basic right of everyone despite having caste, color, or gender. In the last century, we have been able to make this world an equal place for all at a certain level. The Indian government has run many campaigns which impacted the thinking of people. We have a bigger problem in front of us to deal and it's on us to make gender equality a right.
Trending Articles