"Telephone" the greatest and most useful invention of all time was invented by Graham bell in 1876. At that time it was only the mode of communication between two people. But technology kept on upgrading itself and so did the functionality of the phones. The old age phones become the new era's smartphones. And today a smartphone is performing most of our tasks directly and indirectly. Smartphones working is not limited to calling anymore. It became the model of business, education, entertainment, and this dependency on smartphones become a problem. As of now, we cannot imagine our life without the phone.
According to the survey by Psychguides "Many teenagers feel depressed and panic when their phone is low on battery or misplaced." Last year in an experiment conducted in China. In that, all the students have to switch off their phones for ½ hour. And most of them feel depressed just after 10 minutes.
MBA Colleges Rankings:- Top MBA Colleges in India | Top 10 MBA Colleges in India | Top MBA Colleges in Delhi
On the other side, the mobile phone is helping people all around the globe. In a tough time of covid-19, the smartphone makes the lives of people easy. Students are able to take their classes online with the help of phones and many businesses starting and operating with smartphones. If people stop using phones then it will create problems for them. Now read in detail about what will happen if we have life without a cell phone?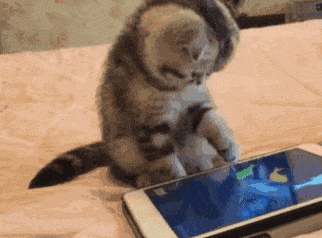 Pros of Life without a Phone
Extensive use of mobile can cause problems like anxiety, and depression and impact the thinking level of the user. And if we do not have phones this problem will minimize.
People will start connecting to each other physically in place of virtually. And this will make their bond stronger.
Teenagers will not expose the things which are harmful to them.
People will start living in the reality instead of living in a fake social media world.
Smartphone addiction is one of the major concerns according to the psych guides and avoiding the frequent use of mobile phones is the only way to do this.
Phones have become the medium of distractions. If we live a life without phones it will increase the concentration and Patience level of people.
Life without a phone will reduce the FOMO (Fear of Missing Out) in people.
Cons of Life without smartphone
Most of our task is totally reliable on the phone and in that scenario if the use of the phone stops it will create a huge amount of problems for us.
Phones are helping in the evolution of society and along with the phone people also becoming smart.
Terms like online education or work from home are gaining so much popularity because of the phones. We know the fact these things will remain in the market no matter phone is there or not. But without smartphones, they will not able to reach us easily. Read More about Working from home vs work from office.
The functionality of Many businesses like – Google, Amazon, Zomato, Paytm, Byjus, and many more are mostly dependent on phones. If phones are banned then these companies have shut their operation and millions of people will lose their jobs.
During a medical emergency phones become the life savior many times. Specifically in the time of the Covid- 19-second wave when the whole of India is suffering from the oxygen supply. At that many people and groups share information about oxygen and bed availability which help and save the lives of many peoples. Suppose we do not have a phone at that time then we have to face tough situations.
Life without a mobile phone will disconnect us from our loved ones who live far from us.
Conclusion
We all have to accept the fact that phones are one of the greatest things invented by humans. But the other side of the story is also true that phone is causing some real problems for us and society. As mentioned above there are many advantages and disadvantages of life without a phone but it is also the fact that we cannot imagine our lives without phones. It is just we need to learn the uses of phones for improving our knowledge and productivity. Because there are many examples of how a phone can change our lives positively.
Addiction is the main concern with phones and not only phones addiction to anything is harmful. In the past few years, the addiction to phones has increased and all the smartphone companies are working in direction of making people addicted to phones. We need to reduce our dependency on phones so we can avoid the habit of using mobiles. The conclusion of the whole discussion is we can't live a life without a phone but we need to reduce its uses of it.
Check the other:- Group Discussion Topics
Also, Read Other Popular Article