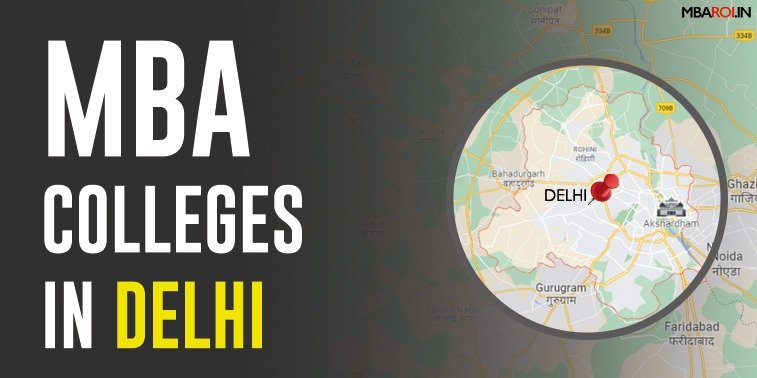 Introduction
Delhi NCR offers excellent learning experiences with a wide range of options for the MBA degree aspirants. Placements compared to the other leading cities is higher in the National Capital, making it a preferred choice of location for MBA seekers. Delhi boasts of a few very famous B-Schools like FMS, MDI, IIFT, DMS –IIT Delhi, IMI, Fore School of Management etc. Delhi covers a total of all National Capital Region (NCR) that includes neighbouring cities like Gurugram, Ghaziabad, Noida, Greater Noida, Faridabad and more. Here is listing a few important reasons for Delhi being a preferred location for MBA education.
Delhi is one among the top MBA destinations of India due to the gateway it offers in regard to job and entrepreneurial opportunities.
Delhi makes a good choice for MBA education, due to the affordable fee structure and a great return on investment it offers to the MBA graduates.
Featured Colleges
Courses: PGDM,MBAFees: 5.76 L , 2.76 L Loc:-Greater Noida Exams:CAT/XAT/CMAT/
ATMA/ MAT/GMAT/UPCET

Courses: PGDM,MBAFees: 2.11 L Loc:-Greater Noida Exams:Joint Entrance Exam
VGI Entrance Test
Delhi, being an important commercial hub of the country, has a high demand of professionals in many domains. Many leading MNCs, Fortune 500 companies and corporates have headquarters and base camps in and around Delhi. Organisations, big or small, private or government, keep hiring MBA degree holders of various MBA specialisations.
The list of companies hiring from the Delhi MBA campuses is exhaustive. Accenture, Airtel, Amway, Amazon, American Express, Asian Paint, Axis Bank, BMW, Deloitte, MakeMyTrip, Hero, Absolut Data, Adobe, Agro Tech, Amazon.com, Aricent, Cognizant, Ernst & Young, Fidelity, Honeywell, HSBC, ICICI, Infosys, PricewaterhouseCoopers are all just a few big names that hire MBA students from the B-Schools in Delhi.
Delhi offers all sorts of MBA specialisations ranging from Sales and Finance to Healthcare, Entrepreneurship and more. In Delhi, specializations of various domains like Data Science & Analytics, Business Analytics, Digital Finance, Marketing, Human Resource etc. empowers MBAs to succeed as the environments are highly competitive and complex. The resources like lectures, industry expert sessions, projects, case studies and real-world scenarios in this forward-looking capital city are additional.
Top MBA schools in Delhi/NCR accept scores of both national and state level entrance tests. This include CAT, MAT, CMAT, XAT, GMAT, IIFT, ATMA, NMAT and more.
Breaking up of MBA colleges in wake of the fee structure also indicates that doing MBA from Delhi/NCR ranges from Rs. 1-10 lakh which is a moderate price to pay for an MBA course.
Here is a list of MBA schools in Delhi and NCR Region for you to choose from. Click on the adjacent 'Enquire' and 'Apply' tabs for a detailed discussion about the MBA College of your choice.
MBA Colleges In Delhi NCR
Conclusion
The above list is a useful tool for those who want to pursue MBA. The information you gather can help you determine whether the business school will help you accomplish your career goals? Therefore, define your must-haves. Make a list of student-to-faculty ratio, location, average starting salaries, extracurricular etc., whatever is important to you. Set strong priorities and rule out the colleges that are not right for you.
Prepare a list of top 10 B-schools that may be relevant to your aspirations. Rank these based on your choices and personal metrics. Reach out to alums and current students to know what difference in opinions they have. They will have a less biased viewpoint than what you have seen on internet and brochures. Being able to speak to campus staff members, especially from the career services department, can be crucial to your decision making. Additionally, take a tour to the campus, meet faculty and students too, to have any remaining questions answered.
Program duration, number of specialisations, accreditations, course fee, scholarships, cut-offs, class size, work experience, placements, average salary etc, are few important factors that should not be undermined to arrive at a reasonable decision. Go through the above list and decide your B-School because there is a right MBA institute for every MBA aspirant!