Indian Illiteracy and employability are some of the major social issues. A nation does not look like a promising nation even with stable economic growth if its literacy rates are low. India is a country of large disparities. While one state of the country achieves a literacy rate above 90%. And there are others like Jharkhand and Arunachal Pradesh where the situation of literacy is dismal. On the literacy day (8 September), a number of facts cropped up. The data suggests that 25% of India's population is not literate yet. While it might seem unfavorable, there is a sunny side if we reflect upon how far we have come since independence. From a 12 % literacy rate in 2021, we are at approximately 75% till this year. Keeping this in view, in this GD Topic – blog we will try to dig through some imperceptible aspects of literacy. How the perspective on literacy is changing and what is its connection with employability?
Read More :- Trending Group Discussion (GD) Topics for MBA
Understanding Literacy
Traditionally, definitions of literacy centered around the ability to read and write. But the contemporary context of literacy goes way beyond and it stretches into creating critical thinkers, problem solvers, productive workers and lifelong learners. These should be essential components of literacy today. These literacy parameters should be able to develop the ability, confidence and willingness to engage oneself to acquire life skills for daily living.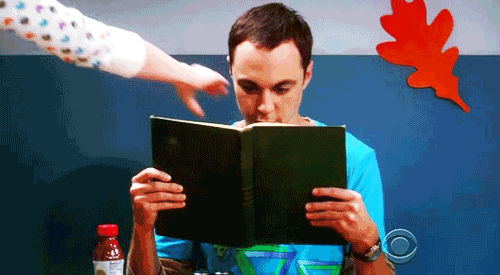 In today's society literacy also infers to being able to use various technologies to collect information and communicate with others and being able to understand how to use the medium. Albert Einstein once rightly said that "The world we have created is a product of our thinking. It cannot be changed without changing our thinking." The same applies to the term literacy, the viewpoint of literacy itself stands changed after years of independence and till we do not act upon the changed viewpoint, we may not be able to implement the true spirit of literacy and achieve a satisfying outcome.
India's Literacy Growth since Independence
According to Census 2011, India achieved a literacy rate of 74.04%, which was just 64.80% in 2001. Although this is not radical this was a great achievement compared to the time when India got its independence. Progress actually accelerated after the implementation of free education in rural areas. In 2005 UNESCO Global Education Monitoring Reported that India ranked 106 out of 127 countries in terms of literacy. But, for the brighter side, India's literacy rate went up six times since Independence. India may have come a long way from 12% in 2001 to 74% in 2011, yet India houses the world's largest population of illiterate adults.
Also Read:- India – China Relations
There has been a massive improvement in regions like Mizoram, Tripura, Goa, Kerala, Puducherry, etc. The Constitution of India lays down provisions to ensure proper and effective implementation of educational rights. All these years, our country emphasized on:
Education of Minorities
Free and Compulsory Education
Equality of Opportunity in Educational Institutions
Education of Weaker Sections
This brought about a great upliftment socially, economically, and educationally amongst the backward families including scheduled castes (SCs), and scheduled tribes (STs).
Also read:- Farm Bill
In India, illiteracy and employability has complex dimensions as there are different forms of disparities. There are gender disparities, income disparities, state disparities, caste disparities and technological barriers, etc. that form literacy rates in our country.  All of this leads to a vicious circle. e.g. the rich have better access to education compared to the poor. But the poor have reduced focus from achieving education in wake of earning income for living, making the gap wider.  Some states spend more on education while others don't, which adds up to dismal literacy rates and inadequate school facilities in some areas.
Also Read This Trending GD Topic:- Ban on Chinese App in India
According to National Statistics Office, the literacy rate was 77.7 percent in 2016-17 and till the time there are more policy interventions in India, 100% literacy is not possible. Because literacy is an important factor for human development index economic changes, technological developments, information and communication technologies; there is a drastic need for work towards enabling skills to handle extraordinary changes in emerging globalization.
Source:- censusindia.gov.in
Evaluation of India's Literacy Standards in Current Scenario
Based on the National Statistical Office (NSO) survey, the overall literacy rate in India was recorded at 77.77%. While in the urban areas literacy rate stands at 87.7%, the rural areas register just 73.7%. The male literacy rate is higher than the female literacy rate in all states and the gap is wider in the lowest-performing states. Male literacy is at 84.7 % and female literacy was documented at only 70.3%.  Speaking about Digital Literacy, a meager 23% of urban households and 4% of rural households own computers. Digital literacy in India has a long way to go, with a number of only 56% persons in the age of 15-29 years in urban areas and 24% in rural areas able to operate a computer.
Many projects and programs like Farmer's Functional Literacy Project (FFLP), National Adult Education Programme (NAEP), Mass Programme of Functional Literacy (MPFL), Functional Literacy for Adult Women (FLAW), and National Literacy Mission (NLM) are underway. But there are considerable variations in literacy rates between different states and gender in India. Over the years, the numbers have however shown positive social indicators. States like Kerala, Mizoram and Himachal have better literacy ratios compared to the national rates. But there is a weak implementation of education programs and policy measures in bottom-performing states like Bihar, UP and Rajasthan.
Though there is a positive effect on the socio-economic development indicators, a country like India must invest more on the education sector. This is important to make its population globally competitive and place the country at a strong position globally. The concern still is that, in spite of increasing literacy rates the quality of education is compromised and sluggish. Hence important steps need to be taken to improve the quality of education, digital education and only working on its literacy numbers is not enough.
Is Literacy Directly Proportional to Employability in India?
The answer is yes, but only good literacy skills make way for employability aspirations. In our country many young people lack the literacy skills to enter the employment market. As per the employers, there are skill gaps and they report dissatisfaction with the quality of literacy levels. There has to be remedial literacy and stronger partnerships between government and educational institutes to develop realistic workforce. For employability, the literacy programs have to support the construction of a knowledge-based economy. People must be trained to function. Globalization demands high literacy skills from workers and low-level jobs can always be automated. In our country, there is a need for higher levels and standards of literacy than ever before. There is a call for interweaving a problem-solving attitude into literacy-building programs in India for achieving the employability targets.
Digital Literacy, the New Big Thing
Digital literacy is an evolving and crucial concept that is directly related to employability. In the last few years, the labor market has changed significantly demanding a different perspective on literacy and employability skills. Today, especially after the pandemic a lot of jobs have moved online and educational systems are trying to cope with changes to respond to the current needs. Therefore, mastering digital literacy skills will assuredly improve students' employability and to be digitally literate is the next big objective of the Indian government.
Indian Literacy and Employability. How It Can Be Bridged?
Literacy is not just about reading and writing, but it involves vocational skills, technical expertise, digital skills, and other skills required for being employable. Technology has disrupted the businesses processes and India's digital skill gap is a challenge. To inculcate technology in education for large populations especially in Tier-2, Tier 3 cities and rural areas is a big task. Today, nearly every career requires digital involvement but only a 20% population can use internet facilities and many of the teachers are digitally incompetent. India is inching closer to be a digitally literate country. As our Prime Minister dreams of a Digital India, the government initiatives are completely driven towards gearing up digital businesses. In such a scenario, building digital skills is as important as developing digital infrastructure. It directly impacts economic growth and employment generation.
The government of India decided to provide IT training to 100 million people in small towns and villages. India has a long way to go, yet India will soon be empowered in service sectors digitally and be leader in the IT sectors. The latest measures to assure broadband connectivity in panchayats, schools, colleges, libraries etc. in villages is going to create a win-win situation.
Wrapping up Thoughts
After all this introspection, a critical mind would still have a question that 'When can India achieve near 100% literacy?' With the going trends, Indian Literacy and EmployabilityUNESCO states that India will achieve universal literacy by 2060, which is a very long road ahead. The Indian government is currently working hard to achieve optimal reading and writing instruction, with goals for literacy development and learning, knowledge and skills, interests and the contexts etc. With effective literacy instructions, strategies, explicit teaching and extensive practice India intends to achieve 100% literacy by 2022, says HRD Minister Javadekar. Literacy is very important for the development of the country and by inculcating a problem-solving attitude and approach based on the changing socio-economic environments, India will hone it better.
Going beyond literacy, India needs massive investment in Literacy and Employability along with community ownership to pace up economic growth in India.
Other Popular Articles: