The CMAT or Common Management Admission Test is an entrance exam conducted on a national scale for admissions into various management programs. Exam Date of CMAT Exam 2023 will be announced later on website.
CMAT score will enable the admission process to some reputed MBA colleges for you. Many MBA colleges for CMAT are available in India and some of them are better than the few IIMS also. In Total, more than 1300 top MBA colleges accepting CMAT scores for their admission process.
The conducting body of the examination is NTA (National Testing Agency) since 2019; prior to that AICTE (All India Council for Technical Education) was the guiding body for the exam. CMAT is a 3 hours, computer-based online test. CMAT Exam score is accepted by some of the top management institutes of India for admissions in the MBA/PGDM program.
The score of CMAT is accepted across the country by AICTE-approved Institutions.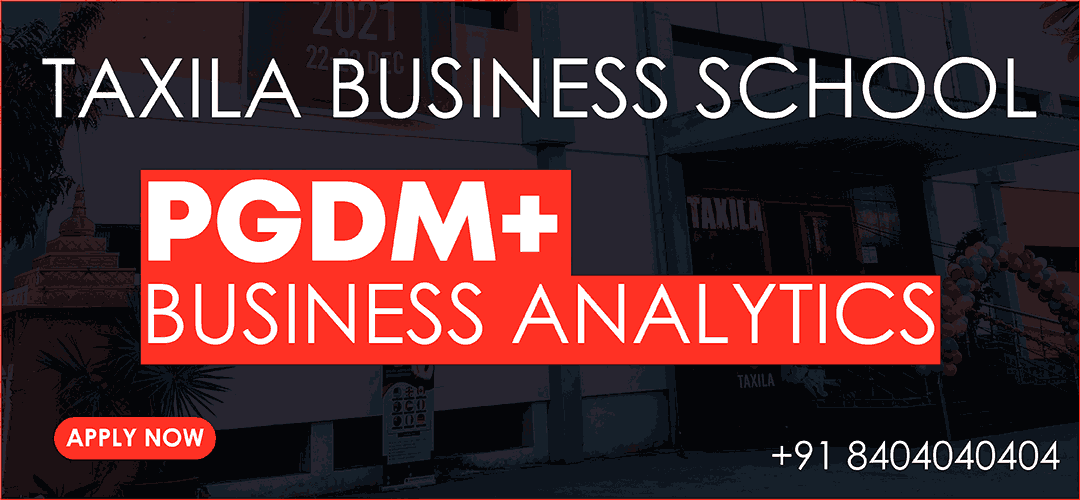 Top MBA Colleges Accepting CMAT Score and Fees, Highest Placements
S.No
Name of College
Location
Fees
Highest Placements
1
Jamnalal Bajaj Institute of Management Studies
Mumbai
3.00 Lakhs
42.00/-
LPA
2
KJ Somaiya Institute of Management Studies and Research
Mumbai
18.80
Laks
26.50/-
LPA
3
Birla Institute of Management Technology
Greater Noida
12.00
Lakhs
24.68/-
LPA
4
IMT Nagpur
Nagpur
12.10
Lakhs
23.60/-
LPA
5
Jaipuria Institute of Management
Lucknow
9.50
Lakhs
27.00/-
LPA
6
KIIT School of Management
Bhubaneswar
14.50
Lakhs
23.50/-
LPA
7
ITM Navi Mumbai
Navi Mumbai
10.50
Lakhs
22.00/-
LPA
8
Department of Management Sciences University of Pune
Pune
1.35
Laks
13.50/-
LPA
9
MAEER's MIT School of Business
Pune
1.70
Lakhs
13.88/-
LPA
10
Xavier Business School
Kolkata
10.50
Lakhs
12.50/-
LPA
11
NL Dalmia Institute of Management Studies and Research
Mumbai
10.20
Lakhs
24.00/-
LPA
12
NSHM Knowledge Campus
Kolkata
6.75
Lakhs
12.40/-
LPA
13
Calcutta Business School
Kolkata
3.75
Lakhs
9.00/-
LPA
14
VESIM
Mumbai
4.45
Lakhs
12.50/-
LPA
15
Xavier Institute of Social Service
Ranchi
8.90
Lakhs
26.40/-
LPA
16
Bharatiya Vidya Bhavan`s Usha & Lakshmi Mittal Institute of Management
New Delhi
5.55
Lakhs
15.20/-
LPA
17
Taxila Business School
Jaipur
8.50
Lakhs
28.60/-
LPA
18
Acharya Institute of Technology
Bangalore
6.55
Lakhs
NA
19
Prestige Institute of Management
Indore
2.20
Lakhs
12.40/-
LPA
20
DC School of Management and Technology
Pullikkanam
4.10
Lakhs
10.00/-
LPA
21
ITM School of Business
Gwalior
3.00
Lakhs
6.50/-
LPA
22
Institute of Rural Management
Jaipur
7.00
Lakhs
NA
23
Rajagiri Centre for Business Studies
Cochin
1.92
Lakhs
16.00/-
LPA
24
Balaji Institute of Telecom and Management
Tathawade
10.20
Lakhs
15.00/-
LPA
25
Jaipuria Institute of Management
Noida
11.75
Lakhs
27.10/-
LPA
26
ITM Business School
Navi Mumbai
10.45
Lakhs
22.10/-
LPA
27
Welingkar Institute of Management Development and Research
Bangalore
13.00
Lakhs
19.73/-
LPA
28
VIT Business School
Vellore
7.00
Lakhs
14.70/-
LPA
29
Siva Sivani Institute of Management
Secunderabad
6.60
Lakhs
NA
30
Thiagarajar School of Management
Thirupparankundram
9.20
Lakhs
14.95/-
LPA
31
M.S Ramaiah Institute of Management
Bangalore
8.10
Lakhs
NA
32
Kirloskar Institute of Advanced Management Studies
Harihar
NA
NA
33
Christ University Institute of Management
Bangalore
7.90
Lakhs
15.20/-
LPA
34
XIME
Chennai
11.50
Lakhs
12.00/-
LPA
35
Indus Business Academy
Bangalore
8.50
Lakhs
13.50/-
LPA
36
International School of Business and Media (ISBM)
Pune
11.80
Lakhs
17.90/-
LPA
37
Chandragupt Institute of Management
Patna
7.70
Lakhs
14.90/-
LPA
38
AIMS Institutes
Bangalore
8.75
Lakhs
20.00/-
LPA
39
SDM Institute for Management Development
Mysore
11.40
Lakhs
13.00/-
LPA
40
CIMR
Mumbai
7.90
Lakhs
NA
41
Gitam School of International Business
Visakhapatnam
6.30
Lakhs
12.00
LPA/-
42
GITAM Hyderabad Business School
Hyderabad
3.90
Lakhs
12.50
LPA/-
43
Rajalakshmi School of Business (RSB)
Chennai
9.50
Lakhs
12.00/-
LPA
44
Vishwa Vishwani Institute of Systems and Management
Hyderabad
6.50 Lakhs
10.00/-
LPA
45
EMPI Business School
New Delhi
8.50
Lakhs
20.10/-
LPA
46
Alliance School of Business
Bangalore
13.50
Lakhs
22.60/-
LPA
47
PSG Institute of Management
Coimbatore
6.75
Lakhs
11.75/-
LPA
48
Institute of Public Enterprise
Hyderabad
8.15
Lakhs
NA
49
Welingkar Institute of Management Studies and Research
Mumbai
NA
NA
50
Sydenham Institute of Management Studies and Research
Mumbai
NA
NA
The examination is bifurcated into 5 sections viz. Quantitative Technique, Logical Reasoning, Language Comprehension, General Awareness and Innovation and Entrepreneurship (carries 25 marks and is optional for candidates and the time allotted is 30 minutes).
An ideal score for any MBA entrance exam is a result of sheer will, hard work, and structured study ethics. Entrance exams bring with them a lot of pressure on MBA aspirants. It is mainly because of the difficulty level and the extent of competition that these exams induce.
Right efforts in the right direction with more hours of practice, planned well in advance, will only help to reduce the stress and perform well in exams.
Prepare all the topics with in-depth knowledge to achieve an effective score. Randomly going for an exam preparation may not be able to fetch you the results you desire, so it is very important to strategize your preparation and exam well in advance.
How to Apply to Best MBA Colleges Accepting CMAT Score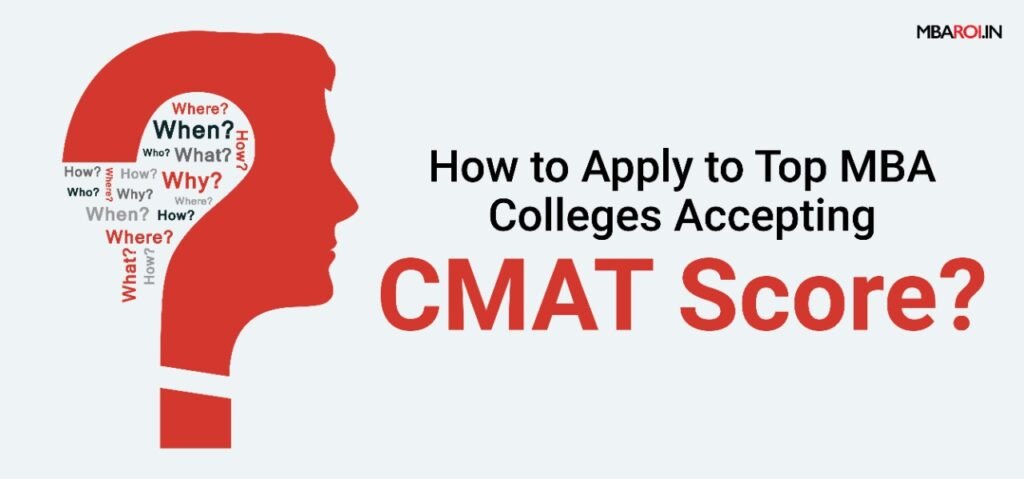 The first CMAT exam took place in 2014 and the results were declared on the 14th of March 2014. The official data states that the number of registrations for CMAT rose by nearly 10000 in 2019 recording a total of was 74,486 in 2020.
More than 1300 MBA colleges in India accept CMAT scores for admissions. This year, the CMAT exam is scheduled for 09 April 2023. After the declaration of the merit list by NTA, the participating AICTE institutes will shortlist students for the selection procedure of CMAT 2023. CMAT selections are done through 3 ability tests viz.
Written Ability Test
Group Discussion and
Personal Interview
The procedure may not be the same for all the institutes; therefore, candidates need to visit the respective websites for detailed information and dates for the procedure.
CMAT Score Release
National Testing Agency will release the CMAT scorecard based on which each participating institute of CMAT 2023 will announce its list of shortlisted candidates. The date and venue will be declared, where the shortlisted candidates need to appear for further rounds. The qualifying candidates need to apply to each institute separately for selection in the respective college.
CMAT Cut Offs
The CMAT accepting institutes will issue a minimum cut-off for selection. To check your chances of admission to your choice the institute, wait for cut-off calls on the websites of the colleges of your choice. The criteria for fixing the CMAT cut-off may vary for different institutes. The institutes will accept applications from eligible candidates and invite them to participate in GD and PI rounds.
CMAT Admission Process
Each institute will individually announce the admission information bulletin. The admission criteria must be met to participate in the selection procedure, therefore keep a check on the release of important dates. Candidates seeking admission must have:
Graduation degree from a recognized institute
Valid CMAT score
Good performance in GD/PI
Group Discussion
In a Group discussion round selection will be based on a candidate's communication skills, leadership abilities, and other personality traits. Weightage for this round is proportionately higher, so the aspirants must prepare well for this round.
Related Post: 10+ Group Discussion Topics with Answers
Personal Interview
Personal Interview round assesses candidates' interpersonal skills, personality traits, ability to work in teams, managerial aptitude, confidence, etc.
Final Selection
On the basis of performance in all the above rounds along with academic history, candidates get a final call for admission.
Here are the Documents Required for Admission Process :
CMAT scorecard
CMAT admit card
Class 10 mark sheet with certificate
Class 12 mark sheet with certificate
Graduation mark sheet with certificate
Date of birth certificate
Photo ID proof
Permanent Address proof
Caste/PWD certificate
ECA certificates or proof of recognition
Top Colleges Accepting CMAT Score
CMAT Cut off 2022 Vs CMAT 2022 Score
| CMAT Marks | CMAT Percentile |
| --- | --- |
| 345-350 | 100 |
| 281-340 | 90-99.99 |
| 201-280 | 81-89 |
| 171-200 | 71-80 |
| 141-170 | 61-70 |
| 116-140 | 51-60 |
| Below 116 | Below 51 |
FAQs
Can I apply to IIMs with CMAT?
No, IIMs only accept CAT Score
What are the colleges accepting CMAT scores for Admission?
List of top colleges accepting CMAT scores:
1. JBIMS, Mumbai
2. Taxila Business School, Jaipur
3. IMT, Nagpur
Do CMAT colleges also accept other MBA entrance exams?
Yes, CMAT Colleges also Accept other MBA Exams like CAT, MAT, etc.
How can I apply to colleges accepting CMAT?
You can easily apply by filling out the application for respected GMAT College. You have to submit your CMAT score as well.
Is CMAT good for MBA?
CMAT exam score opens the gate for candidates to take admission in some of the renowned MBA colleges in India.
What is a Good Score for CMAT?
Anything above 250 in CMAT is a good score. With that many marks, you are eligible to take admission into some of the top MBA colleges like Taxila business school, IMT Nagpur, JBIMS Mumbai, and many more.
Additional Resource for CMAT Exams: