In the year 2021, BPM and IT industry in India about 35 million people are employed directly and indirectly. Direct employment in the IT sector is generated by computer hardware and software industries. The indirect employment generation takes place through the adoption of information technology in other industries.
India and other South Asian countries areas preferred offshoring destinations for many IT companies. In the same year, the IT industry contributed 8% of the GDP. Information Technology is growing faster than ever in recent years not just in India, but throughout the world. There is a noticeable growth in the revenue fetched by E-commerce in the IT-BPM sector in India and the growth of IT/BPM will continue to mature in line with the earlier trends.
Yet again IT services are predicted to grow more in the year 2022 as the pandemic has fueled digital spending. The Indian IT services sector will see a higher demand for digital transformation after it saw a plateau in 2021. Now that the customers focus more on digital services, online services, and online work platforms, there will be accelerated spending.
With this kind of growth projection, there will be a better hiring intent for employers in the first quarter of 2021. After the pandemic, India's hiring activities are getting better when compared to other economies and will continue to rise.
Hiring Trends for IT Industry in India
The Information Technology sector is labor-creating as well as labor-saving. As against the earlier belief that IT would result in massive job destruction, the last twenty years demonstrate how the IT industry absorbed a large population into its employment.
Being a catalyst for the growth of many types of businesses, IT has strengthened many other sectors of the economy. Education, financial services, insurance, and health services have all adopted information technology, to provide better services and the demonstrable benefits can be seen through IT employment in these sectors as well. IT has constantly contributed to the growth of employment and skill up-gradation in workplaces.
Related Topics: 10+ Group Discussion Topics with Answers
Everything did change with the impact of the world pandemic. One thing that was stable and was realized by everyone was the importance of technology to businesses' success. So, it was of no surprise that the IT professionals had a positive outlook for their job prospects. 80% of IT employees felt safe about their role.
IT is maturing and is strong because businesses are focusing on developing technology strategies. This optimism can be attributed to:
High demand for skills is a consequence of realization and the vitality of technology to businesses.
The long-term trends being adopted by corporates towards strategic thinking and digital transformation.
A diverse range of skills can be explored inside the IT sector. As the technology sector becomes more complex, more new staff is often needed for the specialized roles. Emerging technologies like the Internet of Things and Artificial Intelligence cannot be implemented directly but this needs more people with familiarity with these fields.
The overall perception about driving in technologies to businesses is that it drives benefits to both employees and society.
With the companies maturing in technology usage, demand can be seen in all the four IT pillars i.e. IT framework, software development, cybersecurity, and data infrastructure.
Performance of India's IT Sector over the years
India saw IT as an upcoming industry since the 1990s. India's IT sector revenues grew 15 times from the year 1990 to 1999. The compounded annual growth rate was 50 percent and above from 1991 to 2001. The market for software services grew exponentially by 2010 and the global outsourcing market was worth more than $100 billion by this time. Software exports from the IT sector were 13 percent of India's total exports which kept growing in further years as well
By 2003, software exports from India accounted for almost 23 percent of India's total exports. India has already acquired a substantial market share in the global customized software development market. In 1991, according to a World Bank study, India's share was almost 11.9 % and by 2019 India's IT industry stood at $177 billion. The exports accounted for $136 billion, employing 4.1 million people.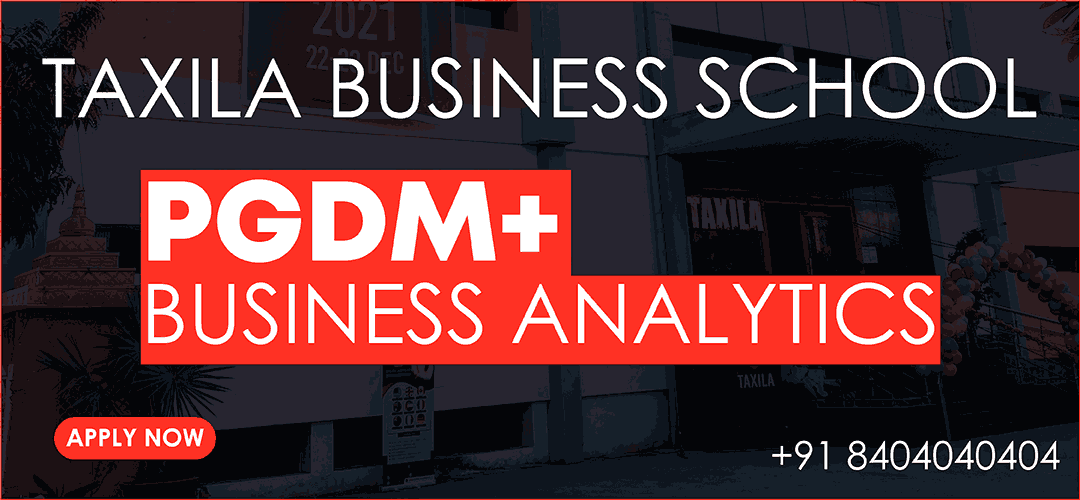 Projected Growth
IT sector in India was expected to grow 9.7% in 2022 with its exports reaching $147 billion as per the National Association of Software and Services Companies. The sector is, cautiously optimistic about the next financial year starting April despite the pandemic low in 2021. Due to the pandemic, the industry had to take a step back In terms of revenue. Most companies in the sector have reported seamless evolution into working from home. Industrywide revenue went down by 6% in Q2 FY20, according to NASSCOM.
This was due to the lockdowns and fall in demand. As 2022 has set in, the industry is all set to take advantage of its low-cost operations. The sector fared well during the pandemic as it was immune to cutbacks, spending, and adjournment of important investments. This will have a stronghold on India in the global IT market. India's IT sector is export-driven and will continue to remain export-driven.
The cloud-based online services and work from home will be used to keep businesses afloat. Gartner, a research company predicts that India's IT market incomes will expand by a CAGR of 10% to reach $350 billion by 2025. Upcoming technologies like big data analytics, cloud computing, and machine learning will drive the growth in IT.
Employment Opportunities in the Sector
The Indian IT sector is one of the brightest sectors that have seen steady growth in the last years. There was an IT boom in the Indian software industry in the 1990s. More businesses during this time were established, which subsequently directed a demand for competent techno-savvy professionals. Recently software exports grew for a considerable share of Indian exports & contributed significantly to the GDP.
While initially the IT industry was concentrated around Bangalore, Delhi & Mumbai, lately the focus has shifted to other cities like Hyderabad, Kolkata & Pune. An important reason for the shift was the establishment of engineering and IT colleges around these cities. The colleges kept preparing the talent and qualifications required by these companies. Hyderabad, Kolkata & Pune have also emerged as today's day IT hubs.
Job Opportunities in IT Industry
The IT sector created 8.73 lakh jobs from 2015 to 2021 according to the Ministry of Electronics and IT (MeitY). In the year 2019 employment in the IT sector reached 41.40 lakh jobs directly and 1.2 crore jobs indirectly, as was reported by NASSCOM. The rural BPOs had 23,000 new jobs created in that year and electronics manufacturing added an additional 6.7 lakh jobs. A sizeable portion of the Indian youth in metropolitan areas are employed well with handsome salaries & perks in the BPO jobs. IT professionals have a great demand in the job market.
Indirect Employment Opportunities – There is a subsequent demand for qualified staff in related sectors too. Since the companies are shifting their focus to the Tier 2 & Tier 3 cities, avenues are opened for great IT job opportunities. IT jobs will also navigate to, telecom, real estate, KPOs, manufacturing, and other sectors.
Negative Perception
On the other side, there are people who have doubts about IT careers. The complexity of business systems in the IT industry is one of the reasons for such a concern. To grow individual skills regularly is the utmost important need in this arena. If at some time it gets untenable for one person to handle it, uncertainty creeps in.
Better results are expected in shrinking budgets. Also, there can be more worry over outsourcing. For others, the inability to pursue skill growth may also prove to be a setback at some point. But this can be ascribed to all the fields.
Conclusion
The world seems impossible to move without IT Sector now. It is a developing path and reserves well-paying jobs from the beginning itself. Job opportunities are quite high in many foreign companies like Tata Consultancy Services (TCS), Wipro Technologies, Cognizant, Yahoo!, Google, Tech Mahindra, and more. Also, the India-US technology relationship has also been an important factor in determining jobs in the IT market.
The recent US ban on new H1B and L1B visas had a little negative impact and is manageable. Indian IT companies are also creating thousands of local jobs. Years to come bring more promise and push businesses to go for digitization and investment in IT infrastructure.
There will be a shift towards automation, cloudification, touchless and remote technology. Industry's revenue is predicted to rise by a high with an average growth rate of about 8 percent, and so are the jobs intended to grow.
Related Topics: