What is PGDM
PGDM stands for Post Graduation Diploma in Management. PGDM is a diploma course based on aspects of the management and business industry. The diploma course is equivalent to MBA and gives you various prospects of a wonderful career. let's find out Everything you need to know about PGDM.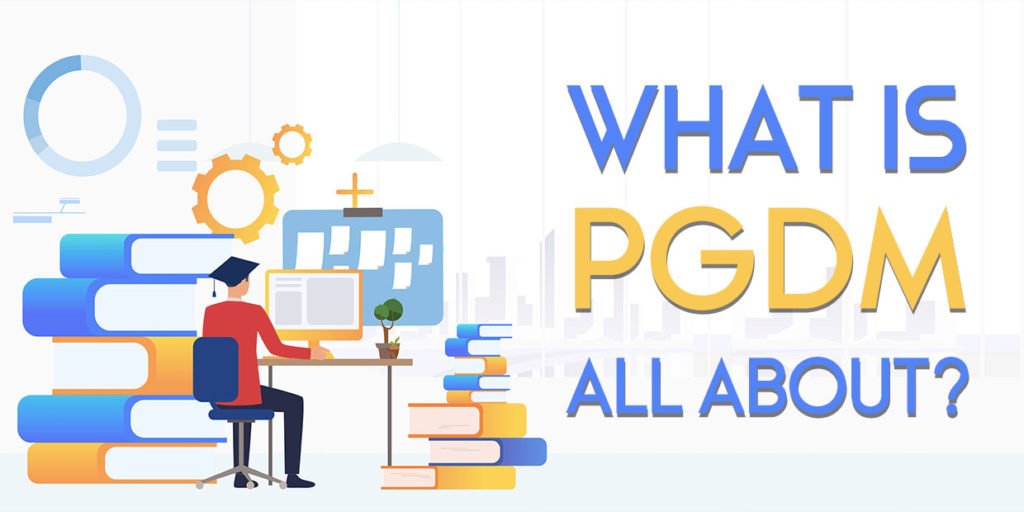 2 years course divided into 4 semesters
Entrance exam required for admission process
Around 4 to 10 LPA course fees
Average starting salary 3 to 12 Lakhs
Focusses on areas such as Finance, Marketing, Sales, etc.
These is just brief points; we will dive into details right away.
This is a course that is preferred by students as well as working professionals to polish their careers. It can be taken as a part-time or a distance course other than a regular course. To be eligible for the course, one must be a graduate.
Also Read: What is the scope of PGDM
Best PGDM specialization in 2021 that you can choose!
Public Policy and Management– This is one course; the youth is mostly after. The course gives a clear idea of liberalization, poverty, and crisis. They can also become a professor, researcher, even a journalist.

Business Analytics– This program helps students to learn quantitative techniques from basic to advance and qualitative research techniques. It is multidisciplinary which includes training in technical skills, business management, leadership, and communication.

International Business– As the name suggests, the course offers skills worthy of understanding foreign trade. It teaches how to figure out the complexities, challenges of international business. Also teaches managerial skills. Students pursuing can land a job in the international banking system, import-export, business analyst, etc.

Logistic Management- The course trains students to become masters in the field of supply and chain management. It teaches the skills required to deal with inventory, goods, and

International Finance– To go by the name, the course's focus is international finance and how it works. How international financing institutes lend money to different organizations and get it back at what rate. Students pursuing this course get a plethora of opportunities in the field of International Accounting, Auditing, etc.

Marketing- The course focuses on studying the market. It includes market research and analysis, product designing, promotion, pricing, etc. Career opportunities such as Marketing Manager, Sales Manager, Market Analyst are what lies ahead of this course.

Human Resource Management– Human resource, basically what keeps the company together. You will basically be tasked to see how things are, whether the people working happily with everything and the best part, appraisal.

Operations– The course focuses on the procurement, development, and utilization of goods. The program ensures how operations are carried out smoothly. The main objective is to improve purchasing and material management skills, leverage the supply chain, and train students to deliver quality performance and productivity.
Now let us come to an important question,
How to get through PGDM?
We have established that graduation is a must, and it could be in any field. Other than that, one needs to clear an entrance exam to get admission in any college. Some private colleges give admission without entrance as well.
PGDM Entrance Exam
The most common exam is CAT, apart from it there's XAT, MAT, and GMAT.
CAT– Common Admission Test is a computer-based entrance test for MBA, PGDM, and related courses. The candidate needs to have a bachelor's degree with at least 50% for the General category and 45% for SC/ST and differently-abled. To prepare for CAT, aptitude books are available in the market. There are several classes that help you prepare for CAT.

XAT– Xavier Aptitude Test is another computer-based entrance test that helps you get admission to at least 150+ colleges associated with it. It is an objective type paper that also carries negative marking. XAT books are available in the market to help you prepare.
To know more: www.xatonline.in

MAT– Management Aptitude Test is another popular entrance exam for MBA, PGDM, and related courses. The exam is conducted four times a year. Computer-based and objective type, it has no age bar, and anybody can appear for it. Final year students can appear provisionally as well.

GMAT– Graduate Management Aptitude Test is a computer-based test to assess the analytical, writing verbal, and reading skills of students appearing for admission in management programs. There is no negative marking in GMAT, but you cannot take the exam more than eight times in total. It is also one of the expensive exams to appear for management courses.
I hope this helps clear your confusion to some extent. We are here merely to give you an idea and guide you a bit, rest all depends on you and your understanding. Talk to your family, go for career counseling, talk to your friends, and weigh the pros and cons of everything before making a decision. This is an important step, and there is no harm in being curious about it and asking a lot of questions.
Remember, nobody is fool for asking questions!
Articles for MBA Students :