Indian have proved themselves in every aspect and the business in one of them. Most reputed companies now have Indian-origin CEOs. Recently Raj Subramaniam Joins the elite list when FedEx announce him as the new CEO of the company. Indians have created a remarkable impact on international business and become a change-maker. According to some reports, around 33% of CEO of fortune 500 hundred companies are Indians and 10% of Indians are CEO of leading tech companies in the world. The list of top Indian CEOs becomes quite long in the last few years.
Along with being Indian, there is one more thing common in Indian CEOs, most of them are MBA degree holders. Some are from Indian colleges and others have completed their management degree from international colleges. Management degrees help them in enhancing their skills, attitude, and leadership quality. All of them are doing great and become pioneers in their respective fields. You can count them in the list of top mba personalities from India. Let us know more about the Indian CEOs of big companies with MBA degrees.
List of TOP Indian CEOs With MBA Degree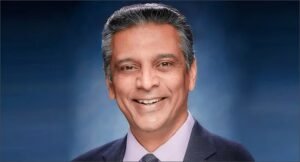 Raj Subramaniam (FedEx CEO, 2022-Present)
Raj Subramaniam's latest entry on the list of top CEOs. He added himself to the prestigious group of Indian CEOs of big companies. He joined FedEx in the year 1991 and now he become the CEO of the company. Raj Subramaniam belongs to the south Indian city Trivandrum. He completed his graduation from IIT Bombay in chemical engineering and also obtain the M.tech degree in the same stream. Raj Subramaniam completed his MBA from the University of Texas in the field of Finance and Marketing. He is currently responsible for providing vital decisions and strategic guidance to all of FedEx's companies.
---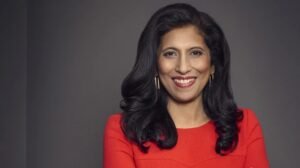 Leena Nair (Chanel Group CEO, 2021-Present )
Leena Nair CEO of the Chanel group. In 2021 she is on Fortune India's Most Powerful Women list. In 2020 Economic times recognized her as Global Indian of the year in Prime Women Leadership Awards. Leena Nair was also declared Role model of the year by the renowned Great British Businesswoman Awards 2021. Before joining the Chanel group she was working with Unilever as Chief Human Resource Officer. Leena Nair obtained her MBA degree from the XLRI and she was also the gold medalist. She completed her graduation in Telecommunication and Electronics Engineering.
---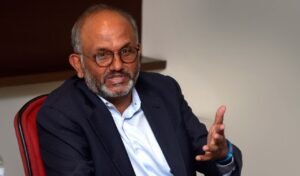 Shantanu Narayen ( Adobe CEO, 2007-Present)
In 2007 Shantanu Narayen become the CEO of Adobe and changed the fortune of the company completely. Adobe exceeded the market valuation of 100$ Billion dollars and joins the list of fortune 400 companies for the first time ever. In 2018 Adobe was recognized as the 13th most innovative company by the Forbs. Shantanu was also the part of Management Advisory Board appointed by the former USA president Barack Obama. He is also the proud recipient of one of the most prestigious awards Padma Shri. Shantanu Narayen received an MBA degree in 1993 from Haas School of Business. Before starting working in Adobe he was also a part of Apple as a senior manager.
---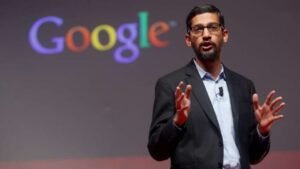 Sundar Pichai (Alphabet CEO, 2014- Present)
Sunder Pichai requires no Introduction he has gained lots of popularity in India. He is the CEO of Alphabet ( parent company of Google ). Recently, In 2022 Sunder Pichai received one of the highest civilian awards Padma Bhushan from Govt. of India. He started his journey with Google in 2004 in a Project manager position before that he was working at McKinsey & Company. Lots of people don't know that he was also the contender for Microsoft CEO in 2014. Sundar Pichai completed his MBA at Wharton School of the University of Pennsylvania. He completed his graduation from IIT Kharagpur in metallurgical engineering.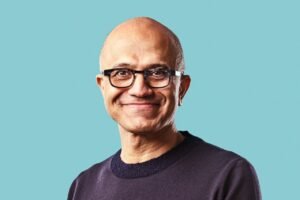 Satya Nadella (Microsoft CEO, 2014-Present)
In 2014 Satya Nadella become the CEO of Microsoft company. He started his career as an entry-level employee at Microsoft in 1992. During the tenure of Satya Nadella, Microsoft stocks saw an impressive annual growth rate of 27%. Microsoft was successfully able to acquire LinkedIn for 26.2 Billion US dollars and GitHub for 7.5 US Billion dollars under his guidance. In 2018 he was recognized as the Business Person of the year by Fortune magazine. In 2022 he received the Padma Bhushan by the Govt. of India along with Sundar Pichai. Satya Nadella obtained his MBA from the University of Chicago in 1997.
---
Ajaypal Singh Bagha (Master card, 2010-2022)
Ajaypal Singh Bagha was appointed as the CEO of Master cards in 2010. He retired from the role of CEO on January 1, Now the CEO of Master Card is Michael Miebach. Ajaypal Singh Bagha's salary was 27.7 million US dollars in 2020. He started his career in 1981 with Nestle and later he joined PepsiCo. In 2009 he joined the Master card and in one year he become the director and CEO of the company. Ajaypal Singh Bagha was a member of Barack Obama's advisory committee. In 2016, Govt. of India awarded him with Padma Shri. He completed his PGP (equivalent to MBA) from IIM, Ahmedabad. Ajaypal Singh Bagha is the man behind the success of Master Card.
Read Also: Top MBA Entrance Exam In India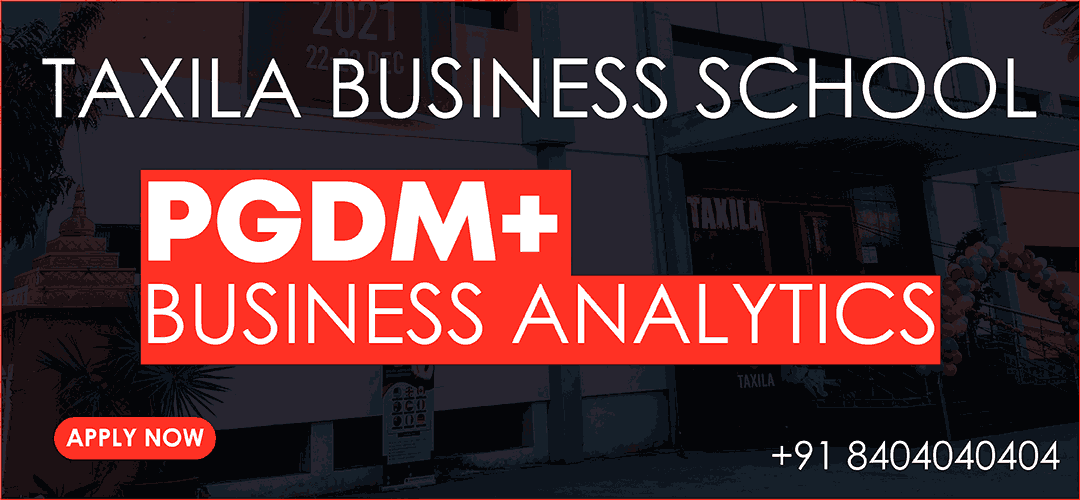 Why Indian MBAs are the first choice by Big companies?
In recent years Indian MBAs become the first choice of big companies. But why are all the big companies are looking for Indians? The logic or reason behind this is back by three strong statements
Potential of the Indian Market: Big companies now understand the capabilities of the Indian market. Indian according to some reports has the second largest number of internet users around the globe with 660 million active users. All the technology giants like google want to take advantage of this. Since the market size of India is so big and everyone wants to cater to this so they want someone from India who can help them in connecting with the Indian audience. As result, we can see the increasing list of Indian CEOs in big companies
Education and Qualification of Indians: Most Indian CEO belongs to some top MBA colleges or IITs which provide them the skills and quality learning. And the admission criteria for the colleges are quite difficult. Before admission, they need to pass some of the toughest entrance exams which helps them in handling the pressures and getting the best out of them. Although some people may argue about the literacy and the level of education in India. But they don't know the fact that IIT-JEE and CAT come on the list of the toughest entrance exam in the world.
Indian Workforce: Tech hub of Silicon Valley has the 33% of Indian engineers working over there. India has produced the most number of engineers in recent times. India has the largest pool of talented MBAs, engineers, and doctors around the globe. Since the Indian workforce is ruling the giants' companies. So for them, it is more convenient to give authority to an Indian.
Top CEOs of India
| | | |
| --- | --- | --- |
| S. NO. | Name | Company |
| 1 | Indra Nooyi | CEO – Pepsico |
| 2 | Sanjay Jha | CEO – Global Foundries |
| 3 | Francisco D'Souza | CEO – Cognizant Tech Solutions |
| 4 | Rajeev Suri | CEO – Nokia |
| 5 | Rakesh Kapoor | CEO – NetApp |
| 6 | Paras Agarwal | CEO – Twitter |
| 7 | Amrapali 'Ami' Gan | CEO- OnlyFans |
| 8 | Sanjay Mehrotra | CEO – Micron |
| 9 | Aman Gupta | CEO – boAt |
| 10 | Piyush Bansal | CEO – Lenskart |
| 11 | Revathi Advaithi | CEO – Flex |
| 12 | Nikesh Arora | CEO – Palo Alto Network |
| 13 | Anjali Sud | CEO – Vimeo |
| 14 | Arvind Krishna | CEO – IBM |
| 15 | Jayshree Ullal | CEO – Artista Networks |
| 16 | Rangarajan Raghuram | CEO – VMware |
| 17 | Manish Sharma | CEO/COO – Accenture |
| 18 | Anil Bhsuri | CEO – Workday |
| 19 | Aman Bhutani | CEO – GoDaddy |
Also Read :