The attack on Ukraine by Russia could be the beginning of war in Europe for Russia's calls to put an end to NATO's eastward expansion. Russia and Ukraine, both are part of the previous Soviet republic. Last year, Ukrainian President Volodymyr Zelenskyy requested the US to let Ukraine join NATO, which was not a welcome step for Russia. The latest conflict created concerns for the EU. Most of all the EU's are NATO signatories and joined the US in stating sanctions, against Russia.
Russia started sending troops to Ukraine border for "training exercises" which increased later. In December, the US warned of consequences, if Russia invaded Ukraine. Russia's demand for the West to give a binding guarantee that NATO should not carry out any military activity in east Europe and Ukraine was not reciprocated. Putin's belief that Ukraine is a pawn in hands of the US and is not a proper state gave rise to this invasion.
Russia had earlier invaded Ukraine in 2014. They seized a large part of Eastern Ukraine and annexed Crimea. Ever since Russia invaded Ukraine in 2014 those relations frayed. The war took place when its pro-Russian president was ousted in early 2014 and the war claimed more than 14,000 lives.
Russia and Ukraine signed the Minsk peace accord. This was to reduce conflict in east Ukraine, but the conflict has continued. According to Russia, it is sending "peacekeepers" to the region, but the West calls it a smokescreen to occupy sovereign territory.
Read About : CAT Exam & CAT Admit Card
Facts of this Invasion
The casualties are steadily rising in Ukraine as Russia attacks Ukraine across the cities. But Ukraine claims that the pace of Russia's invasion has slowed majorly.
Russia fined Google $370 million for spreading the wrong information.
Till now more than 25000+ civilians along with 810 children died during this Russia and Ukraine war. Almost more than 50000 people injured in this war till now
The Russian Army destroyed many famous buildings along with universities and hospitals.
Russian armies have deranged even the humanitarian escape corridors at Mariupol and Sumy in Ukraine.
Putin's forces are constantly breaking their own cease-fire agreements even after U. N's call for safe passages to be built in Ukraine for civilians to leave.
Russia's Deputy Prime Minister warns a cut-off gas supply to Europe, will cause massive oil prices to surge can go up to $300 a barrel.
To Russia's aggression, U.S. President plans a ban on imports of Russian oil, causing a major escalation.
Ukrainian refugees are arriving in Poland for safe passage.
US and allies are trying to ease concerns over energy supplies and price hikes by discussing more releases of oil reserves
850 McDonald's Stores were closed in Russia. Russia faces many such economic sanctions from different companies and counties.
Flight-simulator giant CAE said it has exited all its services for Russian airlines and pilots after Russia's attack on Ukraine.
Ukraine President Volodymyr Zelenskyy wows to continue fighting for the land at all costs.
Also, Read Unemployment in India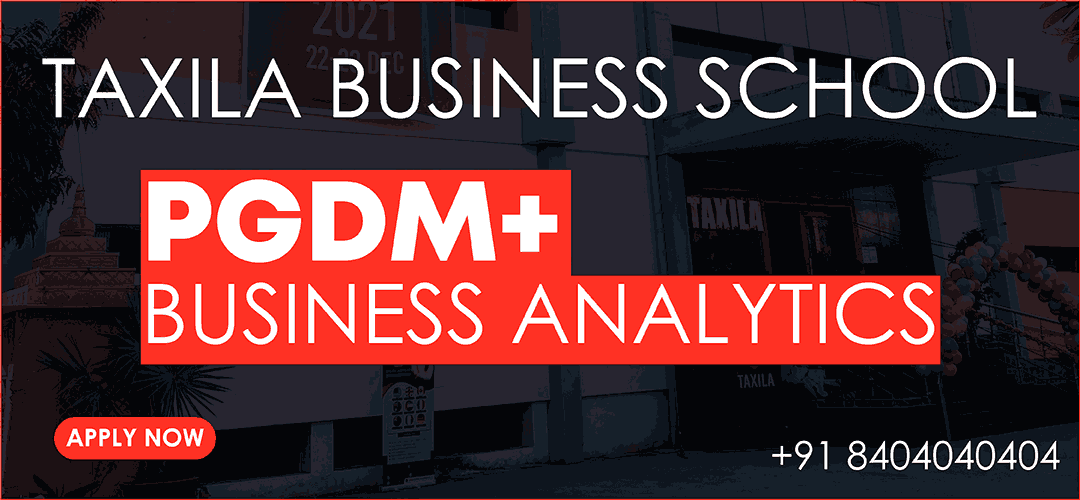 Why is Russia Attacking Ukraine?
Putin presented a contentious list of security assurances to be agreed by the West to defuse the crisis over Ukraine. According to Putin, the West ignored that NATO should not expand to Ukraine or other ex-Soviet countries.
Russia demanded that NATO needs to limit its troops and weapons to the alliance's eastern side and retreat to where it was in 1997, before eastward expansion. This has included much of eastern Europe, including Poland.
Ukraine became a bone of contention for Russia because Russia wants the West to keep Ukraine and other former Soviet nations out of NATO. Stop weapons deployments around Russian borders and step back forces from Eastern Europe.
Moscow wanted a guarantee that Ukraine will de-militarize and not come into the US-led NATO. Also, Ukraine's intention of joining NATO did not go well with Russia, because if it does, then the group will move towards Russia.
If Ukraine joins NATO, it gets immunity from external attackers and may try to take back Crimea.
They demanded NATO rule out further expansion, which also included the succession of Ukraine.


Why are People favoring Ukraine?
The aggression in Donbas and the takeover of Crimea by Russia stirred up support for Ukraine's Western leanings.
Ukraine's intended to apply for European Union membership in 2024, and to join NATO because Ukraine was in a fragile position for self-defense, when Russia annexed Crimea and struck on Donbas.
In December 2021, Russian troops started placing the Russia-Ukraine border, which was an indication of planning an invasion.
Russia issued some demanding United States and the North Atlantic Treaty Organization (NATO) to stop military activity in Eastern Europe and Central Asia and to stop Ukraine from joining NATO in the future. These demands could not be accepted and there was a warning to impose severe economic sanctions to protect Ukraine.
But the Russian military attacked from Belarus, releasing a barrage of artillery, while they were there for military drills. Many world leaders immediately condemned this as unjustified.
This crisis seems to be entirely fabricated by Russian President Putin. There in fact is currently no threat to Russian borders from NATO or Ukraine. There is no reason for one hundred thousand troops to be deployed to Ukraine's borders.
Ukraine is at crisis only because it is an independent, democratic state that can threaten Russia's capability to rule its neighbors and inverse changes since the end of the Cold War. Ukraine's progress even after Russia's efforts to dismember it was dangerous for Russia.
After this Russian people could also seek the same freedom that Ukrainians enjoy. This is the challenge that Russia's authoritarian regime that Putin has built-in Russia for his governance.
Also, Read The Impact of Covid-19 on Indian Economy
Impact on India of the Russian invasion of Ukraine
Whenever there is a war it brings some negative effects with itself. Not only for the countries who are fighting but for the other countries also all around the world. And this war between Russia and Ukraine is no different It has impacted India in many aspects. Like a few days ago an Indian student Harjot Singh was shot down in Ukraine. Some major aspects that are affected by Russia invading Ukraine are mentioned below :
Indian Students in Ukraine:
Among the Indian people in Ukraine, thousands are students, pursuing MBBS courses in this eastern European country. Since this is a sudden escalation, the Indian government has worked hard to bring all Indian nationals back home and the evacuees are safely and reuniting with their families. The majority of these students are medical students, and the crisis has created a major question mark on what happens to their careers. The average length of an MBBS is 6 years in Ukraine, along with two years of internship. This is also an important question since if they don't complete their courses in 10 years, they may no longer be eligible to apply for a license in India.


Indian Trade:
India has a trade deficit with Russia. The exports are declining but imports have increased, of which oil imports form a major portion. We export electrical machinery and some equipment. 2.8% of the total imports have been from Russia in this year so far. But the total trade is not much with Russia therefore impact will be limited but higher commodity prices are expected. Each increase in oil will increase inflation and widen the Current Account Deficit.


Oils Export from Russia and Ukraine to India:
Russia's war on Ukraine has driven up Brent crude oil to $110-15/barrel. This has also increased the prices of vegetable oils and oilseeds including sunflower, soybean. Palm oils. Increased brent /barrel is lifting the prices of cotton and agri-commodities or biodiesel (palm and soyabean oil). The farmers can expand the production of cotton, groundnut, soybean, sesamum, sunflower, etc. The higher oil prices, however, pose risks to India's currency movement and external stability. Apart from inflation, the effects will be seen in other sectors and the government may need to adjust its fiscal stance.


Military supplies:
Indian forces are closely watching the current situation and calculating the immediate and long-term impact. On an immediate basis, there will be a deferral in current projects by Russia, and the deliveries like S-400 Triumf Air Defence System. In long term, it will restrict India's planning for the purchase of Russian equipment. It could also make China, may draw conflict at the Line of Actual Control (LAC). For India and China conflicts, Russia will not side with India as Russia and China are allies. Chinese might get more aggressive or may even work on any de-escalation at the LAC.
Also, Know about other Group Discussion Topics & Top MBA Colleges in Jaipur
Indian Government Role between Russia and Ukraine?
Based on India's own national interests, its stand between the two great powers could sway from one side more than the other. China has expansionist agendas in Southeast Asia. The war between Russia and Ukraine creates a confusing situation for India. India is under pressure to choose between the Western forces and Russia. Maintaining a good stand with Russia serves India's national interests. Because if India walks against Russia, China may have a strong chance at LAC. China is also a good ally with Russia, so India needs to retain a strong strategic alliance with Russia and stay away from joining Western strategies of isolating Russia.
Secondly, a dissatisfying stand may have an impact on the Indian population present in the region, by threatening their lives.
India calls for a peaceful resolution and sustained diplomatic efforts for peace. India however, abstained from voting in the UN General Assembly.
Also Read : Top MBA Colleges in India & Top 10 MBA Colleges in India
Conclusion
The US and western countries may be able to revive the peace by using diplomatic channels. There must be more dialogues between the West and Russia on this issue. Ukraine can focus on working with Normandy Format allies, France and Germany so that Russia's trade is not hampered. And finally reviving the Minsk II agreement which intends on political reforms for peace in the region.
There will be no winners in this war if guns and tanks roll, so war is not an option and all the efforts must be diverted towards saving lives, de-militarizing, and finding peace. Since there are possibilities of this war growing into a bigger war if Western allies act, diplomatic resolutions must be emphasized for finding peace and save lives.

Read More Trending GD Topics
Also, Read…
Top MBA Colleges Accepting MAT Score
Books For CMAT 2022 Preparation
Is "Startup India" Boosting Entrepreneurship?
Privatization of the Indian Economy? Pros and Cons
CAT 2022 Date
CAT 2022 Syllabus