In the wake of world pandemic and emergency, India remained under lockdown for 68 days. 1.3 billion people were confined to their homes and the country went onboard into the world's biggest lockdown. Places of worship, schools, colleges, malls, hotels, and restaurants all went into an indeterminate closure.
The lockdown was a major blow to life as the world was on standstill. There was a traumatic displacement of the weakest sections when the check on infection was being administered. This was a rigorous lockdown since March 25, 2020, and the 'Unlock' plan needed to ensure a careful reopening of activities. Since the course of infection was not predictable and the possibility of the emergence of new clusters was high after unlock, the government had several responsibilities to prioritize.
There was a need to ramp up testing, create public awareness, provide health services, and rigorous monitoring of relief measures were required, all at the same time.
Unlock was the time to resume normal activities again with significant safeguards. The lockdown had pushed back the number of infections, which gave the governments time to strengthen health care infrastructure.
Lockdown in India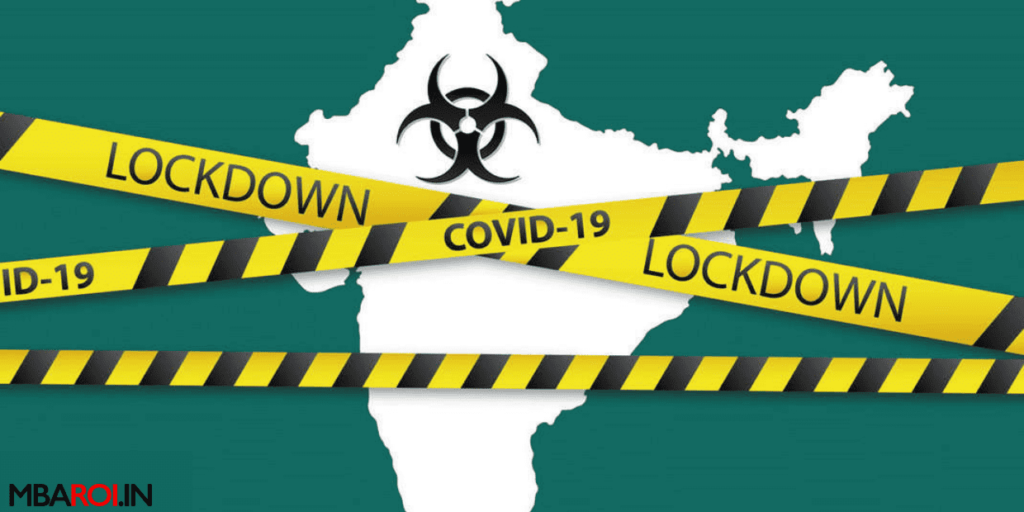 First Lockdown from March 25 to April 14 witnessed suspension of allnon-essential services. On April 14, Prime Minister Modi announced the extension of nationwide lockdown till May 3. Lockdown 2.0 however introduced some conditional relaxations for areas where there was a decline in coronavirus cases. Red Zone, orange zone, and green zones were identified indicating the volume of infections in these areas.
Agricultural businesses, farming supplies, public works were allowed to reopen with social distancing and other preventive guidelines. Cargo transportation vehicles, banks and government centers distributing benefits also opened. The Ministry of Home Affairs guided inter-state movement for stranded persons, with required safety measures.
But the lockdown was extended again for a period to two weeks till May 17, which was again extended for 2 weeks till May 31. This was called Lockdown phase 4. During this time, states were given discretion on the demarcation of green, orange, and red zones. After which the country decided to unlock in phases.
Related Topics: Lockdown: How It Is Helpful In Prevention of Corona Virus, Impacts, Pros and Cons
Phases of Unlock in India
The first unlock started on June 1 till 30 June and a fresh set of guidelines was issued by the Centre.
Unlock 1 – (June 1 – June 30)
In Unlock phase 1, lockdown limitations were extended only in the containment zones. Shopping malls, religious places, hotels, restaurants and inter-state travel were allowed to resume from June 8. On the other hand, large gatherings were kept barred. Curfew restrictions from 9 pm to 5 am were implemented in a few states.
Unlock 2.0 (July 1 – July 31)
Lockdown in containment zones continued. Most of the activities were open in the rest of the areas by now. 10 pm to 5 am night curfews were implanted everywhere. Inter and intrastate travel were authorized from Unlock phase 1 itself. Some level of international travel was permitted. Yet educational institutions, metros, recreational activities remained closed.
Essential activities started in containment zones but only with strict parameters of safety and control. These areas were still under intensive contact tracing, house-to-house surveillance.
Unlock 3.0 (August 1 – August 31)
In this phase, night curfews were relaxed and gymnasiums and yoga centers opened. While educational institutions were ordered to remain closed in this phase also, Independence Day was celebrated with strict social distancing norms. Maharashtra, West Bengal, and Tamil Nadu had to go under lockdown once again.
Unlock 4.0 (September 1 – September 30)
Lockdown remained in force in Containment Zones but, some more activities were given permission outside of the containment zones. Metro Rail resumed slowly in phases since September 7. Religious places opened along with entertainment, sports, academic functions and gatherings were now allowed with a control of only 100 people.
Marriage functions and funerals could only gather up to 50 people and 20 people respectively. All of the recommencements were liberalized only with compulsory face coverings at public places and workplaces.
Unlock 5.0 (October 1 – October 31)
Cinema halls started operating with a maximum capacity of 50 people from 15 October. Sanitization and social distancing guidelines were delivered for such gatherings. Swimming pools for sportspersons were unlocked.Schools were instructed to continue with online learning. Containment zones still were kept under lockdown till November 30.
Unlock 6.0 (November 1 – November 30)
Most of the economic activities were in progression by now. The activities continued with the same guidelines from the previous Unlock guidelines. More activities were allowed outside containment zones along with reopening of schools to a very small extent.
Impact of Unlock in India
Three months of a planned 'Unlock', still triggered a staggering number of coronavirus cases by the month of November. Covid-19 cases touched a high of 38,53,406. Yet, there were hopes from the recovering mobility for improved economic activity. There was a kicking 17 percent jump in the BSE Sensex in June month. This was India's chance to rebuild. Unlock plan was a reflection of India's struggle between lives and livelihoods.
As the 'Unlock' begins, Indian Industries have shown a lot of flexibility and innovation making their way to recovery. The lives were interrupted all through the world but for India, this was the year of crisis and opportunities both.
Hospitality and manufacturing industries were jammed instantly. The financial sector saw a huge lag, and the bounce-back rate was uneven. Government instantly announced a relief package of 20 lakh crores. The manufacturing and construction sectors came back stronger but the service sector's recovery is relatively slow. In automotive industries, sudden closure of factories interrupted the supply chain and there was a collapse in demand. This had double impacts on these industries. The micro, small, and medium enterprises (MSMEs) were also hard hit.
On a positive note, the companies responded with digitized services, contactless sales, and doorstep delivery/pick-up.
Government was very prompt in responding with the relief measures. Government schemes and upward moving demand curves have put many sectors on the recuperating path. But, growth and jobs are stationery for a temporary period, till the pandemic is over.
Trade, hotels, travel, and tourism badly suffered and these segments created direct and indirect jobs. This labor-intensive industry sustained a sharp fall in wages and jobs.
Credit supports and government relief measures had a lesser success rate due to health fears and restricted mobility. Many hotels were used for hospital beds and quarantine centers for general public and front-line health workers.
Media and entertainment faced unemployment and production houses remained closed. The innovations bridged the ways to reach audiences and online platforms for music, films, and entertainment grew. The streaming of live events offered returns to some extent. Also, employment contracts and freelance arrangements poured in protecting the wage growth but still at a subdued pace.
While the essential goods were still being demanded strongly, the demand for nonessential goods went kaput. These segments bent to a perceivable tilt towards e-commerce services to adjust to the new shopping trends. FMCGs have changed their business priorities and strategies and developed a flexible distribution network based on customer experiences, better margins, and survival of competition.
health sector and its infrastructure proved inadequate to cater to public health. With Government's help, health facilities such as ICU beds, ventilators, and testing capacities were increased. Trends like teleconsultation gained momentum. India planned to actively produce active pharmaceutical ingredients. This will see increased investments in pharma sector.
Technology and telecom stood up to the challenges and helped the country to deal with lockdowns. From virtual communication to going digital, broadband services helped various industries meet consumer demand and bridge the gaps.
Pros and Cons of Lockdown in India
Here is weighing the impact of lockdown in terms of pros and cons.
Pros of Lockdown
Lockdown was successfully able to put a big check on the devastating pandemic and its detrimental shocks. Pollution levels came down, increasing the air quality and environmental benefits like never before. Metro cities Delhi, Mumbai, Bangalore, and Hyderabad recorded almost 70 percent betterment in air qualities and water pollution also reduced.
Cons of Lockdown
21 day lockdown carries the burden of a massive cost to Indian Economy and is still bearing and will have to accept in the years to come. Lockdown brought down 70 percent of economic activity, investment, exports, and reduced consumption.
According to World Bank India's gross domestic growth (GDP) growth projection is at 1.5-2.8 percent for the current financial year which was projected at 6.1 percent earlier. The number is disturbingly low since covid-19 is already dragging down activities.
90% of the country's workforce was forced to travel back to their hometowns on foot as their sources of food income withered.
A sudden lockdown situation instilled a lot of fear in the minds of citizens. This fear can still be felt in the restricted mobility of population that further leads to slower recovery of the economy.
Also Read: The Impact of Covid-19 on the Economy of India
Global Scenario
Currently, the world is watching the vaccination drive. Many countries like UK are in the fresh grip of a new wave of infection. Sweden, which put the least restrictions earlier, now puts curbs on the citizens' mobility and introduces tougher rules. It is almost on the verge of closing down activities. China sees the surge again in the Heilongjiang province. Japan also reports a new variant of the virus from travelers coming from Brazil.
The WHO is set to launch COVID-19 vaccines in poor countries by February. Post pandemic developments all around the world are more or less similar to India. Most of the world's economies have shrunk but by January 2021, the World Bank is talking of some recovery in this year. But the global economy would definitely be smaller than before. Even the richest nations like UK, US, and mainland Europe may not be able to rebound immediately.
As the deaths and infections keep growing, unemployment and depression is clearly visible. The performance of world economies will directly depend upon the speed at which the pandemic can be contained.
Conclusion
India continues to grapple with the pandemic, even though it may have turned towards the road to recovery. India expects accelerated growth in double-digit by FY2022. Vaccine, lower infections, and deaths will implant positivity and improve consumer confidence. This will pent up demand and attract private investments. India will have to face challenges like inflation, job losses, poor wages, low purchasing power in short term but in medium term, positive results are expected to be seen.
Read Current GD Topics: