If we talk about the top in-demand skills of 2022 then Business analytics will be at the top of the list. It has created a buzz in all industries across the globe. All because of the use of the internet and the speed at which technology changes. Data or information become the central point of the decision-making factors and user data has never been more important. While the data is huge in amount and carries the potential to make or break the organization. And now the role of business analytics comes into play. But what is business analytics? Why is it important? Let's understand that.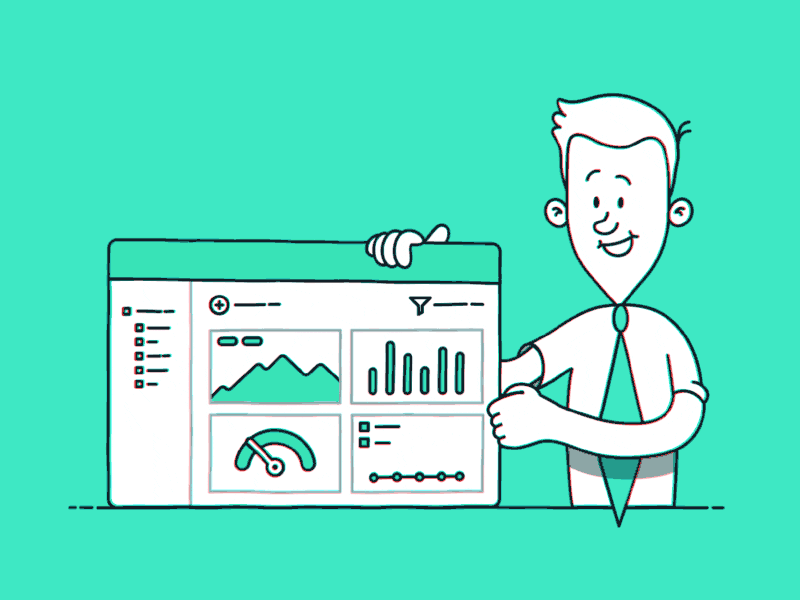 What is Business Analytics?
Business analytics is a set of well-defined data analytics practices, technologies, skills, and services to give useful insight into business development and to provide solutions to the problem businesses face with the use of available data. It uses statistical methods to produce data-driven results for the organization. It primarily focus on the most relevant dataset from all the available information by which they can make decisions for increasing revenue, efficiency, and productivity.
If all the practice of business analytics is used correctly then it has the capability to predict future events. Which further helps companies in shaping their strategies.
Why is Business Analytics Important?
There are many reasons why business analytics is the priority of many companies and they are ready to pay higher for the professionals.
It is something that a company is required to make forecast the trends and risk factors.
Now a lot of tools are available for business analytics and if companies use the perfect blend of the human mind and the tools' accuracy then it can be game-changing for them.
We are living in the era of information and most of the information available is complex in nature. Most organizations do not know what to do with this so they need a BA to make the most out of the data.
Despite all of these factors Business Analytics is provide :
Better Performance by giving some useful insight
Make you stand one step ahead of your competition
Identify the customer's preferences and encourage the changes and innovation
Also Read : MBA Colleges for Business Analytics
Career Opportunity in Business Analytics
Business analytics has turned out to be a great career choice for people who love to play with numbers. Right now we are witnessing the information era and one who knows how to use the data can make the most out of it. It is the most in-demand job in the year 2022. Although it is not required to have a professional degree to land a business analytics career, having a degree will make thighs easier for you.
It opens many job opportunities and one can choose any of them to build their career. Types of Career opportunities available in BA are :
Data Analyst
Data Scientist
Big Data Analyst
Business Intelligence Analyst
Market Research Analyst
Marketing Manager
Operations Research
Check Also: MBA Specialization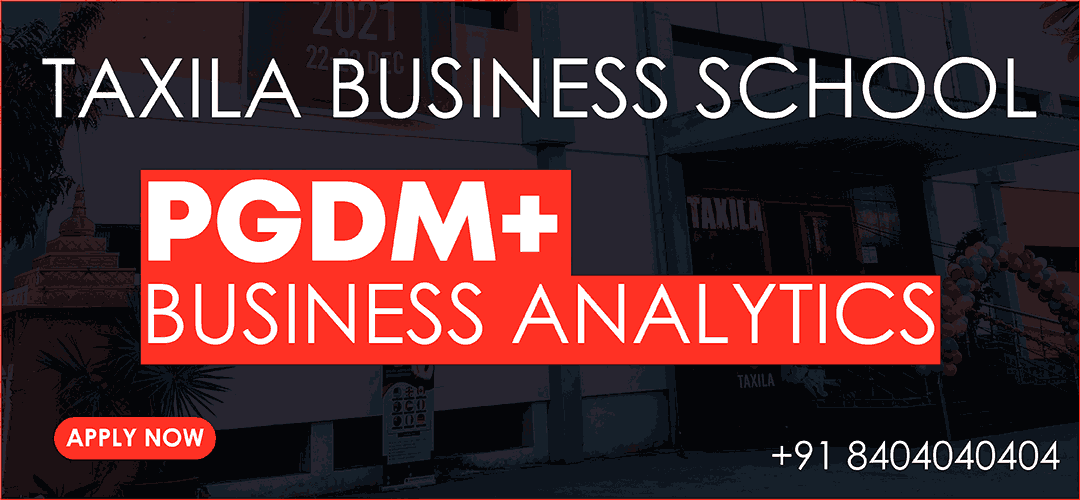 Salary of Business Analyst in India or in other places
Now the question that comes to mind is how much money a business analyst makes. So as mentioned earlier this job role is the most in-demand in the industry right now so the expected salary for a business analyst professional is also above average than other jobs. Here are some insights:
Business Analyst Salary In India
Fresher – 4,00,000 LPA to 6,00,000 LPA
Mid-level – 7,00,000 LPA to 10,00,000 LPA
Senior – From 13,00,000/- LPA onwards
Business Analyst Salary In the USA
Fresher = $55,793/- yr
Mid-level – $81,896/- yr
Senior – $1,01,277/- yr
Business Analyst Salary In the UK
Fresher – £49,021/- yr
Mid-level – £74,173/- yr
Senior – £91,919/- yr
Business Analyst Salary In UAE
Fresher – 8340/- AED monthly
Mid-level – 18600/- AED monthly
Senior – 26,200/- AED monthly
Business Analyst Salary In Canada
Fresher – 70,966/- yr Canadian Dollar
Mid-level – 90,544/- Canadian Dollar
Senior – 1,10,500/- Canadian Dollar
Skills Required for Business Analytics :
Critical Thinking
Problem Solving
Communication
Curiosity
Logical Thinking
Details Oriented
Statistical Knowledge
Research Skills
Learn More About: Group Discussion and GD Topics
Business Analytics Vs Business Intelligence
Many of us usually confuse business analytics with business intelligence and vice versa. It's natural because both of these are the same things and work in the same direction but there is a main difference between them. Business analytics and business intelligence both work on historical data but produce different resorts.
Business intelligence pays more emphasis to develop reports about a company's performance in the past period. Does it provide information like what happened? Why is this happening and what is happening right now?
Where Business Analytics prepares reports that show the upcoming future and provide the answer to questions like what is going to happen and how to deal with it. In simple words, it makes predictions about the future of the Business.
Also Read: OTT vs Theatre
Process of Business Analytics
Identify the needs or requirements of the business
Collect all the information available related to your needs.
Now analyze the data and find the patterns between them to eliminate the information which is not required.
The remaining data predict some outcomes according to the pattern and trends.
Find the feasibility of all the outcomes and come up with the best solution.
Finally, make a decision on the basis of the result.
Check Also : IIM 2022 Placements
Why one should learn Business Analytics?
Business analytics covers one of the main aspects of any organization working and finding the solution to the problems. With the optimum use of data, one can predict the future and take the advantage of it. Now, why should one need to learn it then the answer is simple. No matter if you are a job seeker or a businessman you need business analytics for the advancement of your career in business. Earlier in this article, we have studied the variety of job roles that this field of study opens. And talking about the monetary part then the avg salary of a business analyst is above average in most parts of the world. So it will ensure a great career for all the aspirants who are looking to study it.
Not only the job seekers, businessmen, or entrepreneurs also need to study this course or learn this skill to enhance their business. It solves the main concern of many organizations and that is a prediction of the future. Businessmen can make their plans according to market trends. By this, they can scale their business to another level.
Also, Read
Top 50 MBA Colleges in India
CAT 2022 Date
CAT 2022 Syllabus
IIM Waitlist Movement
CAT Coaching Institute in India