On 19th May 2022 the UGC chairperson twitted about the registration of CUET PG. In total 42 central universities of India are going to participate in the exam and accept admission into various PG courses through CUET PG. Since we are talking about admission into PG courses, how can we forget the most renowned master's program "MBA". Most MBA aspirants talk about exams like CAT, MAT, and CMAT for MBA admission. But soon the table is going to turn. CUET PG has the potential to be one of the most popular exams for an MBA.
The UG version of CUET has over one million registration in its inaugural year. If CUET PG is able to touch half of its UG version then it will become the second most popular exam for MBA in India after the CAT. UGC and the minister of education have taken some important steps for the betterment of the exam. Before that, understand what CUET PG is, who can apply for the exam, Colleges or Universities offering MBA through CUET and why it is important?
What is CUET PG?
CUET PG is an entrance exam designed to take admission in PG courses offered by participating universities. Earlier it was known as CUCET but then only central universities were allowed to participate in the exam. But from 2022 UGC and NTA have decided to set the scope of exams beyond the central universities. Registration for the Exam started and aspirants can apply for the same till 19 June 2022.  It is an online exam in which MCQ-type questions will be asked.
Also, Read: CAT Exam Syllabus & CAT Date
CUET PG Eligibility
Any person who has a bachelor's degree from a recognized university. For some courses, a specific degree is required to read the course's eligibility criteria before applying.
No age limitation is set by NTA but candidates need to satisfy the age criteria set by participating institutes.
For most courses minimum of 50 percent marks are required for the gen category and 5 percent relaxation for SC/ST/OBC/PWD aspirants.
Some universities may have some extra eligibility norms so before applying read all the norms carefully.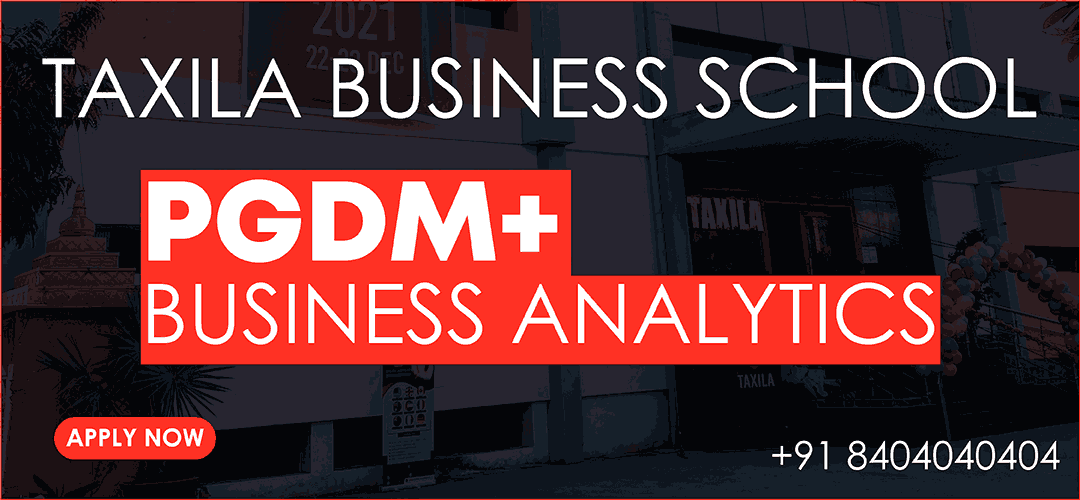 How to Apply for CUET?
Go to the official NTA website.
Now click on the register button
Fill up the details and generate the application id and password
Now login again using your id and password and fill out the application form.
Chooses the university, courses, and exam center.
Now upload all the required documents
Submit and pay the fee
Download the challan and CUET application form.
Also Read : Group Discussion Topics
Importance of CUET PG for MBA aspirants
The Universe of MBA entrance exam in India is dominated by a few exams like CAT/MAT/XAT/CMAT and the competition is too high. For admission to the top, IIMs aspirants need to score more than 99 percentile. Everyone wants to study in a top institute in India for a better career. Now when CUET PG is announced, candidates can prepare for this exam also. It serves many benefits to the candidates. First, the exam pattern and syllabus are very much similar to other MBA entrance exams so while preparing for them candidates can prepare for the CAT exam also. CUET PG offers admission to some top MBA colleges in India and the list will continue to grow in upcoming years. UGC and the ministry of India have taken several steps to make the education level of central universities even better. CUET candidates will face tough competition and if they are able to crack this exam it will give them confidence for the CAT exam preparation.
Universities Offering the MBA Courses through CUET PG
University
Degree
Paper Code
Program offered
Eligibility
Banaras Hindu University
MBA
PGQP38
Financial management, Foreign Trade, Risk & Insurance, Agribusiness
Bachelor's degree in any stream from a recognized university with 50% minimum marks and 5% relaxation for all SC/ST and OBC aspirants,
Central University Andhra Pradesh
MBA
PGQP38
Tourism and Travel Management
Vocational Program Bachelor Degree with 50% marks minimum
Central University Haryana

MBA
PGQP38
Management Studies
Bachelor's degree in any stream from a recognized university with 50% minimum marks and 5% relaxation to SC/ST and other backward categories
Central University Himachal Pradesh

MBA
PGQP38
Travel & Tourism,
Bachelor's degree in any stream from a recognized university with 50% minimum marks
University of Hyderabad

MBA
PGQP38
MBA Executive, Health Care & Hospital Management, Business Analytics
Bachelor's degree in any stream from a recognized university with 60% minimum marks
*Preferences for Engineering-mathematics and statistics students
Central University Jammu

MBA
PGQP38
MBA Executive, Business Administration
Bachelor's degree in any stream from a recognized university with 60% minimum marks and 5% relaxations for all SC/ST and OBC candidates
Central University Jharkhand
MBA
PGQP38
MBA
MBA- MBA
Bachelor's degree in any stream from a recognized university with 50% minimum marks and 5% relaxation for all SC/ST and OBC aspirants
Note: If CAT seats remain empty then the CUET merit list will use for those seats
Central University Karnataka

MBA
PGQP38
Business Administration, Tourism and Travel Management
Bachelors degree in any stream from a recognised university with 50% minimum marks and 5% relaxation to all SC/ST, OBC, Pwbd and Kashmiri migrants – Final Merit list will include the marks of GD and PI – 50% weightage to CUET marks and 50% GD and PI
Central University of Odisha

MBA
PGQP38
Business Administration
Bachelors degree in any stream from a recognised university with 50% minimum marks
Age Limit – 30 years as on 01/07/2022
Central University Punjab

MBA
PGQP38
Agriculture
Bachelor"s degree in Agriculture Sciences or in Agriculture related / Humanities, Social Sciences, Pure Sciences, Engineering, Commerce, Management, Design & Planning and Rural Management / Development, etc., disciplines, and related disciplines with at least 50% marks or equivalent CGPA {45% in case of SC/ST/OBC(NCL)/PWD}
Central University of Rajasthan
MBA
PGQP38
Business Administration
Business Administration
Bachelor's degree in any stream from a recognised university with 50% minimum marks and 5% relaxation to all SC/ST and OBC aspirants
Central University Tamil Nadu
MBA
PGQP38
Business Administration, Tourism and hospitality management, Apparel Management, Retail Management, Textile Management, Technical Textile Management
Bachelors degree in any stream from a recognised university with 55% minimum marks and 5% relaxation to all SC/ST and OBC aspirants
Preference will be given to candidates who have 2 years of industry work experience
Tripura University

MBA
PGQP38
Business Administration
Bachelor's degree in any stream from a recognised university with 50% minimum marks
Candidates with scorecard of CAT/CMAT/MAT/XAT are exempted from CUET 2022 followed by GD and PI
Central University Kerala

MBA
PGQP38
Business Administration, Tourism and travel management
Bachelors degree in any stream from a recognised university with 50% minimum marks and 5% relaxation to all SC/ST and OBC aspirants
Admission will be grant on the basis of 80% weightage to CUET result and 20% weightage to GD and PI.
Hemvati Nandan Bahuguna Garhwal University, Srinagar
MBA
PGQP38
Tourism and Travel Management, Business administration
Bachelors degree in any stream from a recognised university and minimum 50% marks in the qualifying exam
Madan Mohan Malaviya University of Technology, Gorakhpur
MBA
PGQP38
Business administration
Bachelors degree in any stream from a recognised university and minimum 50% marks in the qualifying exam
Manipur University
MBA
PGQP38
Business administration
Bachelors degree in any stream from a recognised university with 50% minimum marks and 5% relaxation to all SC/ST and OBC aspirants
Sikkim University

MBA
PGQP38
Management
Bachelors degree in any stream from a recognised university with 50% minimum marks and 5% relaxation to all SC/ST and OBC aspirants
Merit List will be made on the basis of 70% weightage to CUET/CAT/MAT/XAT/CMAT marks and 20% weightage to GD and 10% PI
Guru Ghasidas Vishwavidyalaya, Chattisgarh
MBA
PGQP38
Management studies
Bachelors degree in any stream from a recognised university with 50% minimum marks and 5% relaxation to all SC/ST and OBC aspirants
Pondicherry University –

MBA
PGQP38
Business Administration Campus, Data Analytics , Business Administration (Kariakal & Port Blair Campus), Insurance Management (Karaikal Campus), International Business, Tourism & Travel Management, Business Administration (Part-Time), Logistics & Supply Chain Management, Financial Technology, Banking Technology
Bachelors degree in any stream from a recognised university with 50% minimum marks and 5% relaxation to all SC/ST and OBC aspirants,
For Campus admission – GD, PI and CAT score is applicable
For data analytics – BBA/BCA/B.Sc (mathmatics/stattics/Computer science) /B.E./B.Tech required
Mahatma Gandhi Central University Bihar

MBA
PGQP38
Management Science
Bachelors degree in any stream from a recognised university with 50% minimum marks and 5% relaxation to all SC/ST and OBC aspirants,
Dr. Harisingh Gour Vishwa Vidyalaya
MBA
PGQP38
Business Management
Bachelors degree in any stream from a recognised university with 50% minimum marks and 5% relaxation to all SC/ST and OBC aspirants,
Apex University
MBA
PGQP38
MBA – Food & Agri-Business, Business Analytics, Digital Marketing, Human Resource Management, Banking & Financial Services, Health & Hospital Management, Dual Specialization
Bachelors degree in any stream from a recognised university with 50% minimum marks and 5% relaxation to all SC/ST and OBC aspirants,
Babasaheb Bhimrao Ambedkar University
MBA
PGQP38
Marketing Management, Human Resource Management, Finance Management,
Bachelors degree in any stream from a recognised university with 50% minimum marks and 5% relaxation to all SC/ST and OBC aspirants,
Dr. A.P.J. Abdul Kalam Technical University
MBA
PGQP38
Business Administration
Bachelors degree in any stream from a recognised university with 50% minimum marks and 5% relaxation to all SC/ST and OBC aspirants,
National Rail and Transportation Institute

MBA
PGQP38
Transport Economics & Management, Logistics & Supply Chain Management
Bachelors degree in any stream from a recognised university with 55% minimum marks and 50% relaxation to all SC/ST and OBC aspirants,
Central Tribal University Andhra Pradesh
MBA
PGQP38
Business Studies
Bachelors degree in any stream from a recognised university with 50% minimum marks and 5% relaxation to all SC/ST and OBC aspirants,
Mahatma Gandhi Antarrashtriya Hindi Vishwavidyalaya
MBA
PGQP38
Business Administration
–
Bachelors degree in any stream from a recognised university with 50% minimum marks and 5% relaxation to all SC/ST and OBC aspirants,
Indira Gandhi National Tribal University

MBA
PGQP38
Tourism and travel management
Bachelors degree in any stream from a recognised university with 50% minimum marks and 5% relaxation to all SC/ST and OBC aspirants,
Devi Ahilya Vishwavidyalaya

MBA
PGQP38
Marketing Management, Tourism, Human Resources, Advertise and Pubilc Relation, Entrepreneurship , Economics, Financial Services , Disaster management, Computer management, Foreign Trade , E-commerce, Media Management Rural Development, Financial Administration
Bachelors degree in any stream from a recognised university with 50% minimum marks and 5% relaxation to all SC/ST and OBC aspirants,
Read Also :