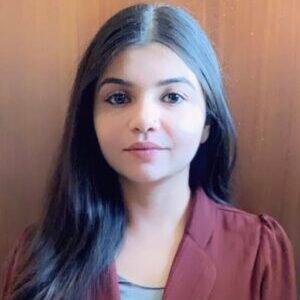 Writer: Tania Sharma
She is a Shoe Designer, did her 4 years program at FDDI Chennai, and alumnus of Taxila Business School. She owns the famous shoe brand DesiMochi.
The ROI of Building Relationships & Network before MBA.
When you start searching for business schools and initiate your admission process, the key learning from this story would be to start making networks early, as soon as possible. Find something you have a strong passion or interest in and use that camaraderie as a starting point. If you fail to make an early connection with someone, try again with someone else. These networks will grow into friendships that will last beyond business school days and remain throughout your career and life.
Let me share with you my MBA journey and the benefits of networking during my MBA program.
I was brought up in a very conventional Indian family. With the thinking: If you put your head down, study, and work hard, you'll be rewarded on merit alone. I was informed that I didn't need anything else to get success. This methodology paired nicely with the American dream, which is prefaced on lone wolf meritocracy. Even when I was doing my four years Shoe designing course at FDDI in Chennai, I didn't need to network. Placements were mostly merit-based. Therefore, I never realized the actual importance of soft skills like communication, negotiation, and networking.
That's the reason I was stunned to learn how many networking skills were required in recruiting. It's your career growth or exploring interests, networking, and interpersonal skills that are a part of all good PGDM/ MBA programs.
THE VALUE OF REACHING OUT
I was a bit of an introvert in my early times. My community circles were small, I never reached out to the people for any help, and I indeed did not network. I decided to apply for my MBA, so I went outside of my element. I was unaware of how to reach out to current students and alumni and build a network.
In an info session at Taxila Business school, I got lost when we had a chance to speak with passed-out students. Most of the prospective students had formed the "circle of death" around the presenters. I did not get a word in while I reservedly stood to the side waiting for my chance. I just went blank when the alumni gave their business cards to those with whom they'd spoken. This was my first insight into how important it is to make authentic and robust connections in the business world.
Also Read:- How to write a Strong Resume for MBA Application
One can be the best or most extraordinary applicant, but they will never know that if you don't speak up for yourself. I never did this as in Indian culture, we defer to our elders with familial piety. I needed someone who was willing to stand up for me. It would be very difficult for me to reach out to persons at first.
Building Relationships & Network During MBA
To get success, I also knew that I was required to genuinely associate and build true associations to gain insights into the schools and career paths I wanted to take up. Fortunately, I realized most MBA students are friendly and happy to help to leave a few frustrated stuff–Reasons best known to them! Most definitely, someone helped them and they're ready to pay it forward with me. I reached out to one of the second-year students. Not only had he gone through the admission process, but he'd also spent almost two years at the school and completed the placement process. The information was fresh and up-to-date.
I spent the first few minutes getting to know him and his background. This is where I found something where we could truly get along. I discovered he is a keen traveler As a traveler myself, we talk about our favorite spots. After she understood I wanted to know her as a person and not to get my foot in the door, he gave me truthful and insightful answers to my questions, the help I would never have received otherwise.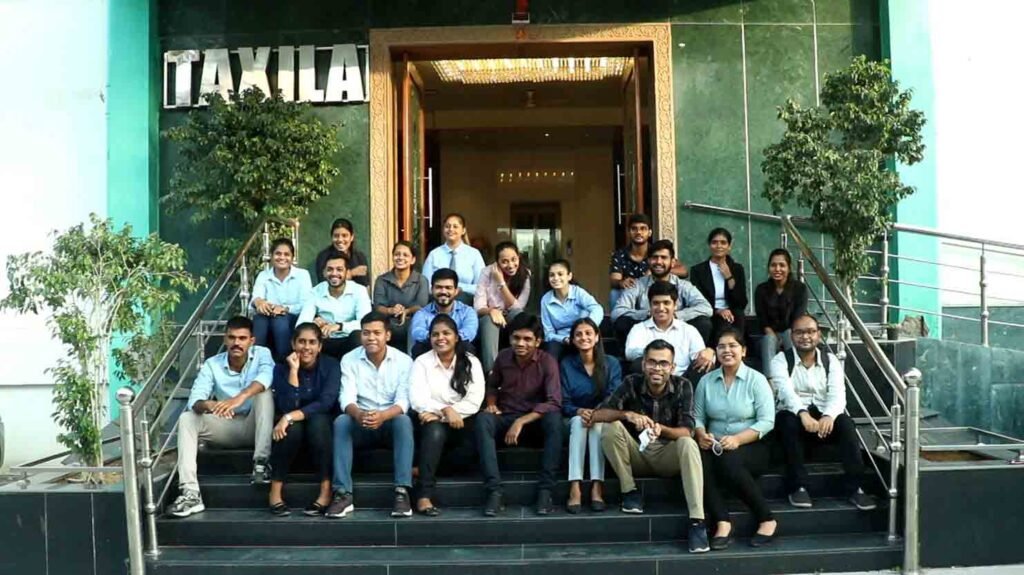 LEVERAGING NETWORK'S EXPERIENCE:
I became interested in Taxila when I attended an outreach event, where MBA students shared their experiences with prospective candidates. This was in a more informal situation, where speakers were very transparent about their experiences. They also shared the challenges they've faced, such as worries about their mental health and firmness. I loved the authentic nature of the event and felt comfortable enough asking questions about my worries as a non-traditional candidate.
Also Read: