MBA in Agriculture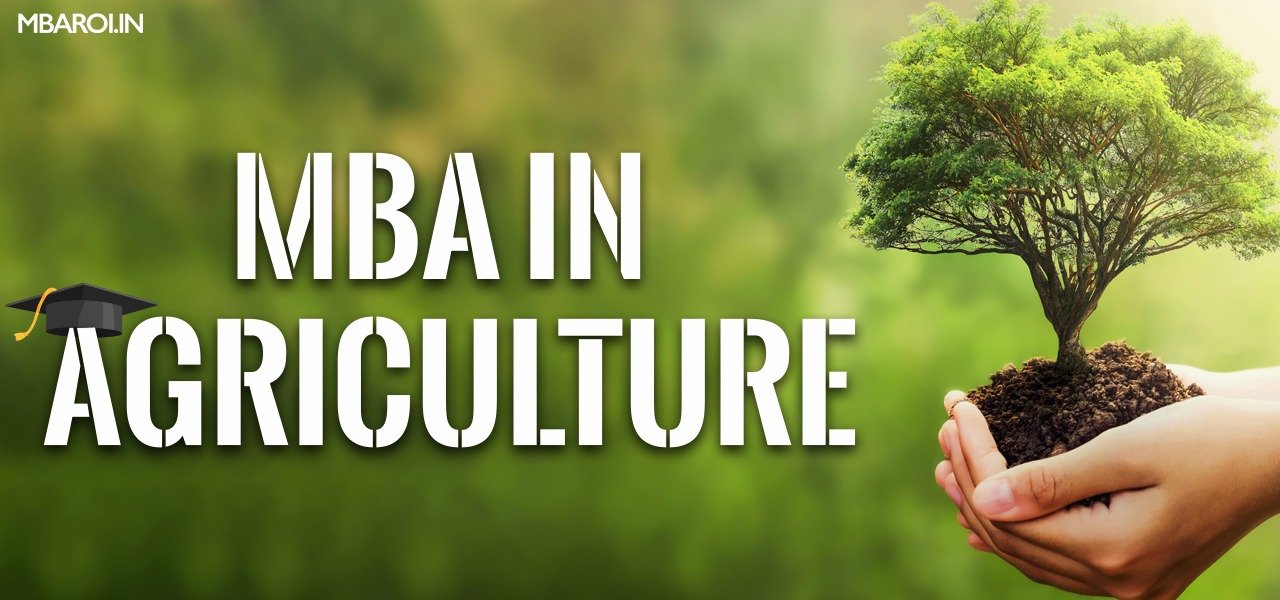 What is Agri Business?
There is an intricate science operative, before the food products are assembled at your retail stores. This is about the developing new foods, sourcing raw food from various parts of the world, and promising proper yields. Our country has a huge mass of agrarian land, with favourable soil, climate and billions of people to feed. If that looks like an opportunity to you, an MBA in Agriculture deals with agricultural production, distribution, assembly, processing, marketing and much more.
About MBA in Agriculture
Specialisation in Agribusiness Management programs extends the opportunities into agro-finance, production, distribution, and land management. This is your option to break into an unconventional route to be a huge contributor to the Indian Economy and help eliminate poverty from India. This field of management opens doors for you in the private and public area both. Agri businesses receive a special focus from the public authorities and organizations increasing the likelihood of making a good headway in this career.
MBA program in agribusiness gives you a close perspective, and understanding about its challenges and the solutions. You can work upon improving the quality of life of farmers by providing safe and hygienic crops and contributing to the development of the country.
The subjects covered in this course are:
Agricultural and Food Policy
Risk Management in Agri-Business
International Trade in Agricultural Products
Agricultural Finance
Contract Farming
Management of Technology for Sustainable Agriculture
Rural Dynamics
Carbon Finance
Scope
Agriculture in India has a lot of encounters and hence throws myriad opportunities to introduce reforms and bring it at par with global standards. Agriculture is always a booming industry for the reason that food never goes out of demand creating an immense potential for growth of this sector in India. Aspiring to be an agripreneur or a farming professional, definitely has a promising career prospect. Here are a few reasons:
Changing lifestyles and awareness of health and healthy eating have lengthened the scope for agriculture in India.
Many corporate giants are eagerly investing money in this sector to generate more efficiency and profitability. The government's enormous support through various schemes and subsidies has reinforced the popularity of agriculture.
Farmers are open-hearted about the technological involvements in agriculture but a lot needs to be done on the marketing, finance, procurement and supply aspect of it.
There's a drastic need for talented agriculture managers. The sector needs reorganisation with global needs. In agriculture, This field has diverse job opportunities and can land a job in the following areas:


Crop analyst
Quality controller
Agricultural economist
Grain broker
Farm and land appraiser
Farm educationist
Entrepreneurs
Crop producer
Farm manager
Agricultural manager
Weather analyst
Yield predictor
Marketing analyst
Accounting manager
Farming Planner
Bioterrorism consultant
Alternative energy consultant
Marketing Manager
Risk Analyst
5 Good Reasons to Choose MBA in Agriculture/Agri-Business
This is an exceedingly paying field.
This field has an incredible scope for experimentation.
The past few years' trends show an ever increasing growth potential.
The industrial demand for the agri-managers is very high in global market
This is a challenging profession because the colossal task of advancing this sector vests upon the employees and entrepreneurs working in this field.
Many businesses in the market cease to exist or go obsolete with time forcing the business owners to switch. Food business is always in demand and will be a necessity. An MBA in agriculture assures that your expertise never goes out of trend.
An active participation of mangers can only address the issues of financial conditions of the farmers, growing population, food shortage etc. Therefore, now is the perfect time to establish a successful career here.
Salaries, Fees and Admission Process
Salaries:
When you pursue MBA in Agribusiness Management from one of the of the top colleges, you get a very good start ranging from Rs. 4 lakh to Rs. 15 lakh per annum. Much depends upon the college you graduate from, the companies approaching for recruitments, capabilities of the candidates and the type of organisation hiring the candidates.
Fee:
The average fee cost of doing this course is about 3 lacs to 8 lacs for a two year course level degree/diploma.
Admission:
The admission process involves entrance through scorecards of any of the recognised tests like:
Things to Consider When Choosing Your Program
When pursuing a career in agriculture, it is important to have a keen interest in this field. Agriculture is highly dependent on the external factors like climate, ecosystem, government policies, etc. It is a dynamic field that involves dealing with uneducated farmers, rural India and its informal setups. It requires tactful handling of the rural population and a problem-solving approach for sustaining. Here are some top management agriculture programs of the country:
PGP in Agri-Business Management- (IIM), Lucknow
PGP in Food and Agri-Business Management- (IIM), Ahmedabad
MBA in Agri-Business- (SIIB) Symbiosis Institute of International Business
PGDM in Rural and Agri-Business Management- Welingkar Institute of Management Development
MBA in Agri-Business Management- MIT College of Management
There are more than 200 colleges offering a course in agriculture, most of which are private. Check the Pedagogy before you enrol. Because no amount of theory prepares one for the real life challenges. The case study methods and practical project works go a long way in the understanding of the subjects.
Secondly, look for the job placement performances of the college and the profile of companies that came for placements, along with the packages that they offered.
Thirdly, look at the profiles of alumni and fetch a feedback from them about the course.


Featured Colleges