ISB - Case Study Contest
Knowledge Partner: MBAROI
Intra College Case Study Contest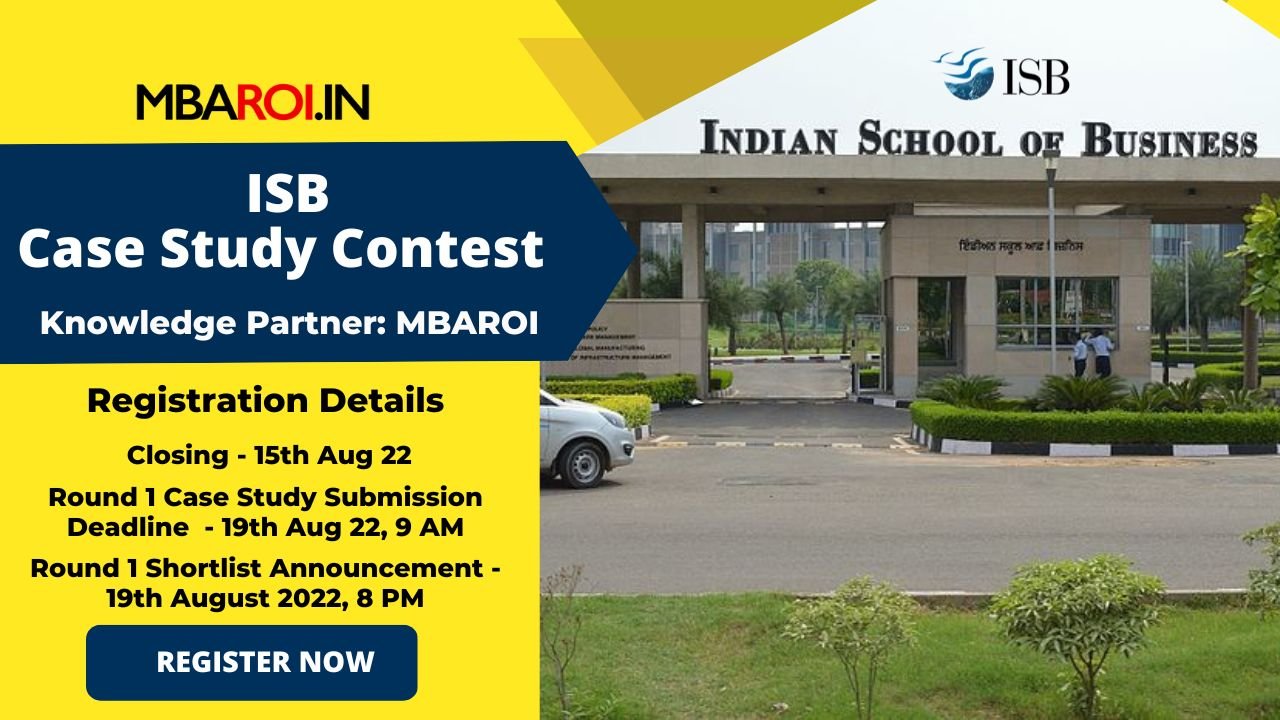 About The Contest
This contest is for all ISB students. This contest is a case study round where students have to submit the case study solution within the given period of time. After the defined time the upload link will be disabled.
Dates
Registration Closing - 15th August 2022 09:00 AM
Round 1 Case Study Submission Deadline - 19th August 2022, 9:00 AM
Round 1 Shortlist Announcement - 19th August 2022, 08:00 PM
Podium Finish Rewards (each campus)

Winners - INR 40000/-
First Runners Up - INR 25000/-
Second Runners Up - INR 10000/-
Case Study Rules and Regulations
A team should contain 2 or 3 members from the same campus (Hyderabad/Mohali).
The presentation should be in the form of PDF as TeamName_AnalyticsConclave2022 with a maximum of 5 slides (excluding cover page/ Appendix). Upload your case study.
The submission will be judged on the following parameters: Understanding the problem statement, Quality of Solution, Coherence of Idea and Presentation Aesthetics.
Top 5 teams from each campus will be shortlisted to present on the day of Analytics Conclave (20th August at Mohali and 21st August at Hyderabad).
Considerations and Guidelines:
Lisa is a very senior executive, has a keen eye for detail, likes to see quality insights, presented, and storyboarded in a well-structured format.
Your response must be in the form of a short presentation [10 mins presentation time] with supporting material in spreadsheets, other visualization tools as needed.
In your presentation use the results of the analysis in designing a simple, but effective strategy to achieve the goal of CRM director.
Present snippets of the analytics you performed with the data (We will be interested in the quality of insights you have to provide)
Please make smart assumptions as needed basis the data findings and call out such assumptions.
Feel free to use any open-source analytics tools, which can help you with data analysis and build better analytical insights.
Downloadable Resources