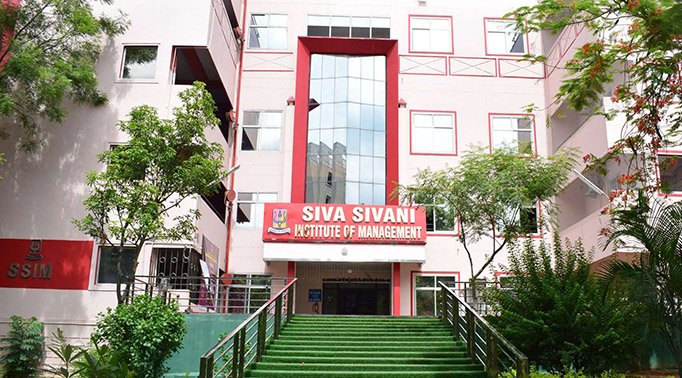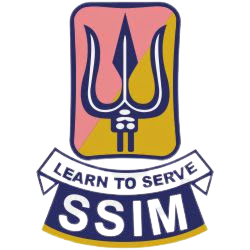 NH 44, Ruby Block,Kompally, Secunderabad,Telangana 500100.
Introduction
Siva Sivani Institute of Management (SSIM) is an autonomous B-School established in 1992, approved by All India Council for Technical Education (AICTE) and the first standalone B-School in both the telugu speaking states that was accredited by NAAC offering PGDM, PGDM (BIFS) and PGDM-BA.
With over 30 years of teaching and research experience in the management space, SSIM is part of India's leading business school space, pushing the boundaries of management education.
4 pillars that support SSIM's delivery of management excellence are an experienced faculty, promising placements, industry connect & industry-oriented curriculum!
Moreover, SSIM prepares students beyond placements! Our corporate training program helps students to succeed in the next 30 years of management!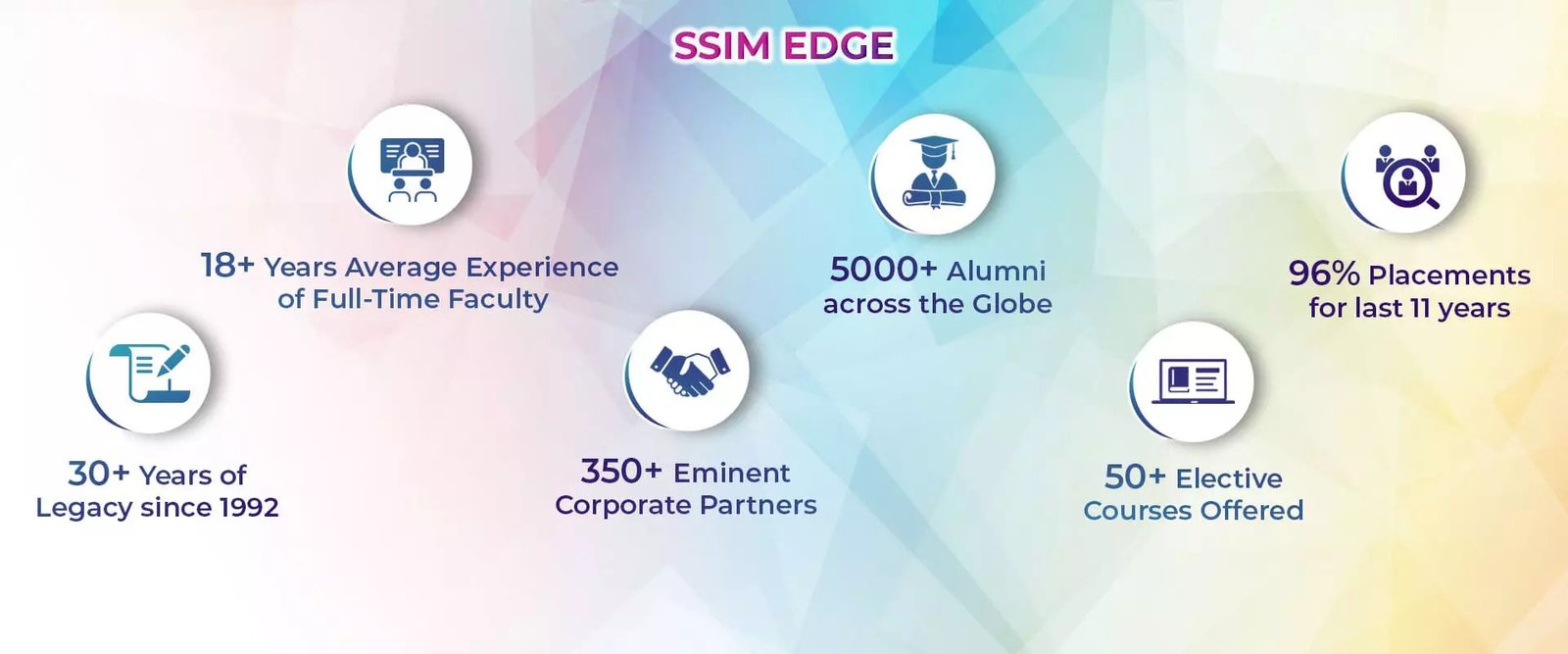 Course
PGDM TPS (2 years)
No. of Courses
1 Course (180 Seats)
Exams
CAT, MAT, ATMA, XAT, GMAT, CMAT, TSICET
Total Fees
6.90 L
Rank
NA
Highest Salary
₹ 17.5 LPA
Average Salary
₹ 7.44 LPA
PGDM BIFS(2 years)
No. of Courses
1 Course (60 Seats)
Exams
CAT, MAT, ATMA, XAT, GMAT, CMAT, TSICET
Total Fees
₹ 6.90 L
Rank
NA
Highest Salary
₹ 17.5 LPA
Average Salary
₹ 7.44 LPA
PGDM BA (2 years)
No. of Courses
1 Course (60 Seats)
Exams
CAT, MAT, ATMA, XAT, GMAT, CMAT, TSICET
Total Fees
₹ 6.90 L
Rank
NA
Highest Salary
₹ 17.5 LPA
Average Salary
₹ 7.44 LPA
Highlights
Industry and Globally-recognized certification
Experience Immersive Learning
Comprehensive Curriculum
Learn From the Best
CASE STUDY Activities
International Exposure
NSE Lab
ALUMNI Support
admission process
Applicants should register for GDPI with valid email address & mobile number (for verification purpose).
An online payment of 750/- is to be submitted to the institution. Once the payment is successful the application fee is followed by issuing of a registration number.
GDPI is scheduled online/ offline at SSIM campus & applicants have to clear both the rounds.
VISIT: https://ssim.ac.in/admission-procedure/
Eligibility for Admission
Bachelor's degree in any discipline from a recognized university with 50% are eligible
Final year students can also apply for the programme
Candidates should qualify atleast one entrance exam (GMAT/ CAT/ XAT/ CMAT/ TSICET) with a valid score-card to pursue PGDM program from SSIM.
VISIT: https://ssim.ac.in/admission-procedure/
Infrastructure & Facilities